KZ ZES
Electrostatic + dynamic hybrid technology earphones

"Black horse" in Hi-Fi circle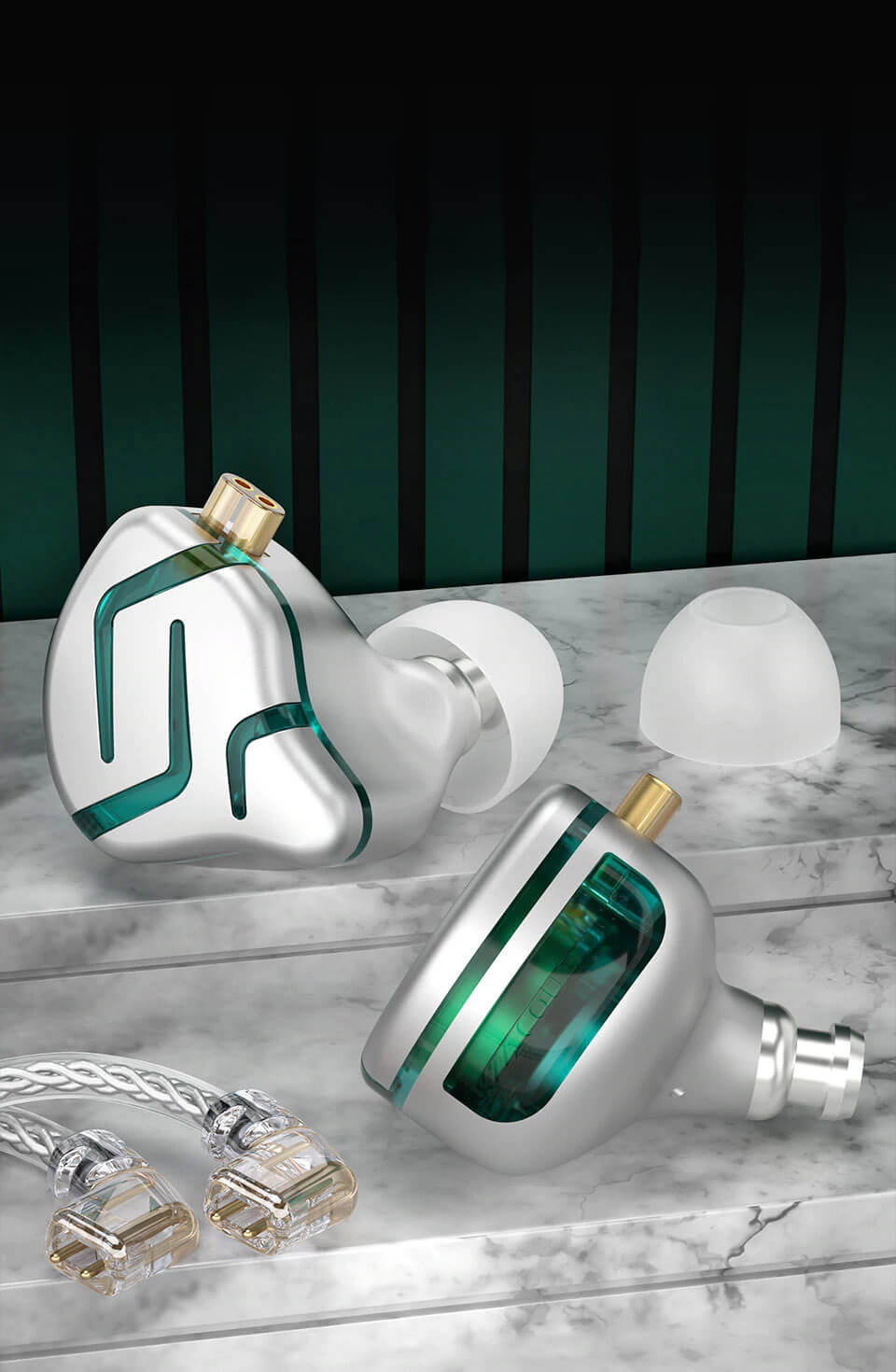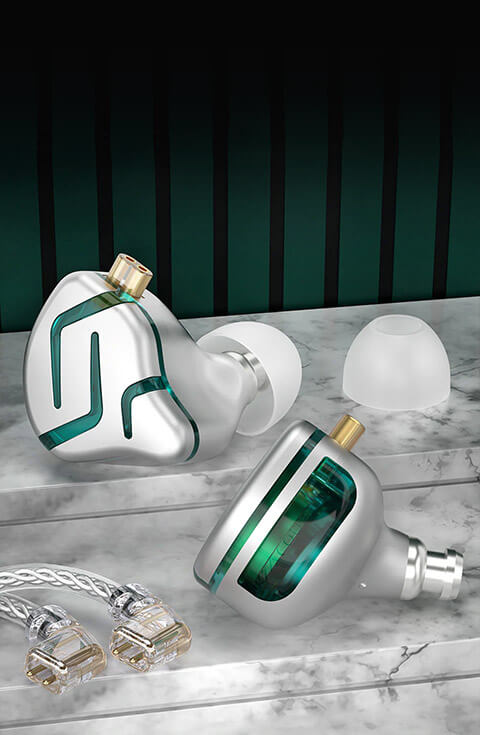 Big size has immense energy
Surpass most dynamic units on the market
KZ ZES has more substantial output power, fuller bass, clearer details.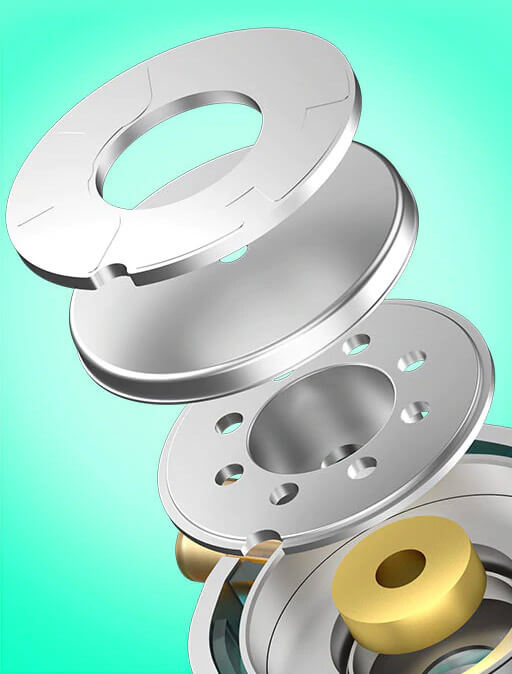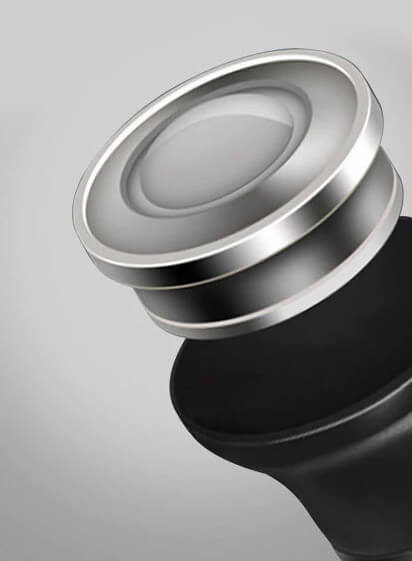 Relatively narrow sound field
The poor layering of music
Electret low voltage electrostatic speaker
KZ ZES has superior performance and more stable quality than other sound units of the exact specification. Able to perform deeper interpretation of musical details.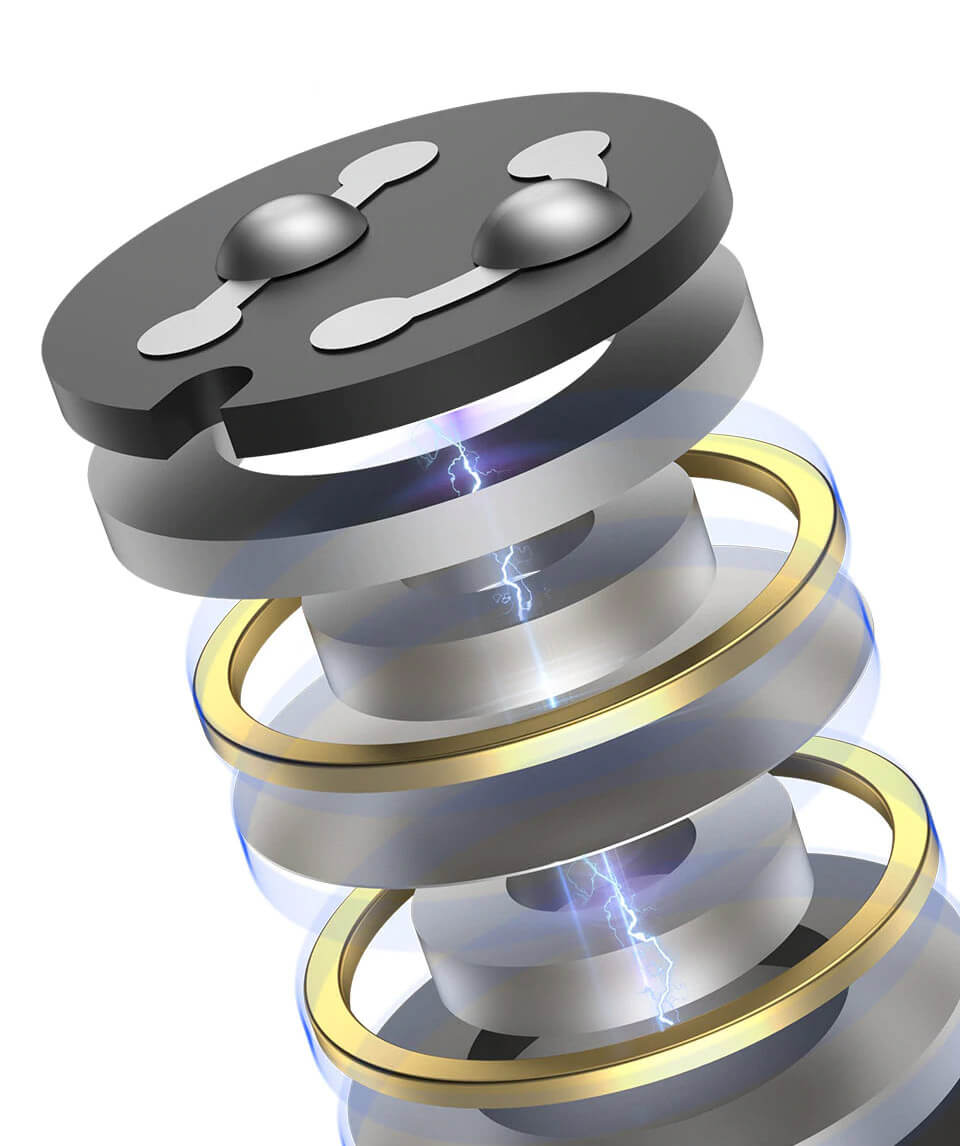 Interpret the surging atmosphere of the sound field
Electrostatic + dynamic hybrid technology brings more robust stereo sound and higher clarity, presenting authentic sound details.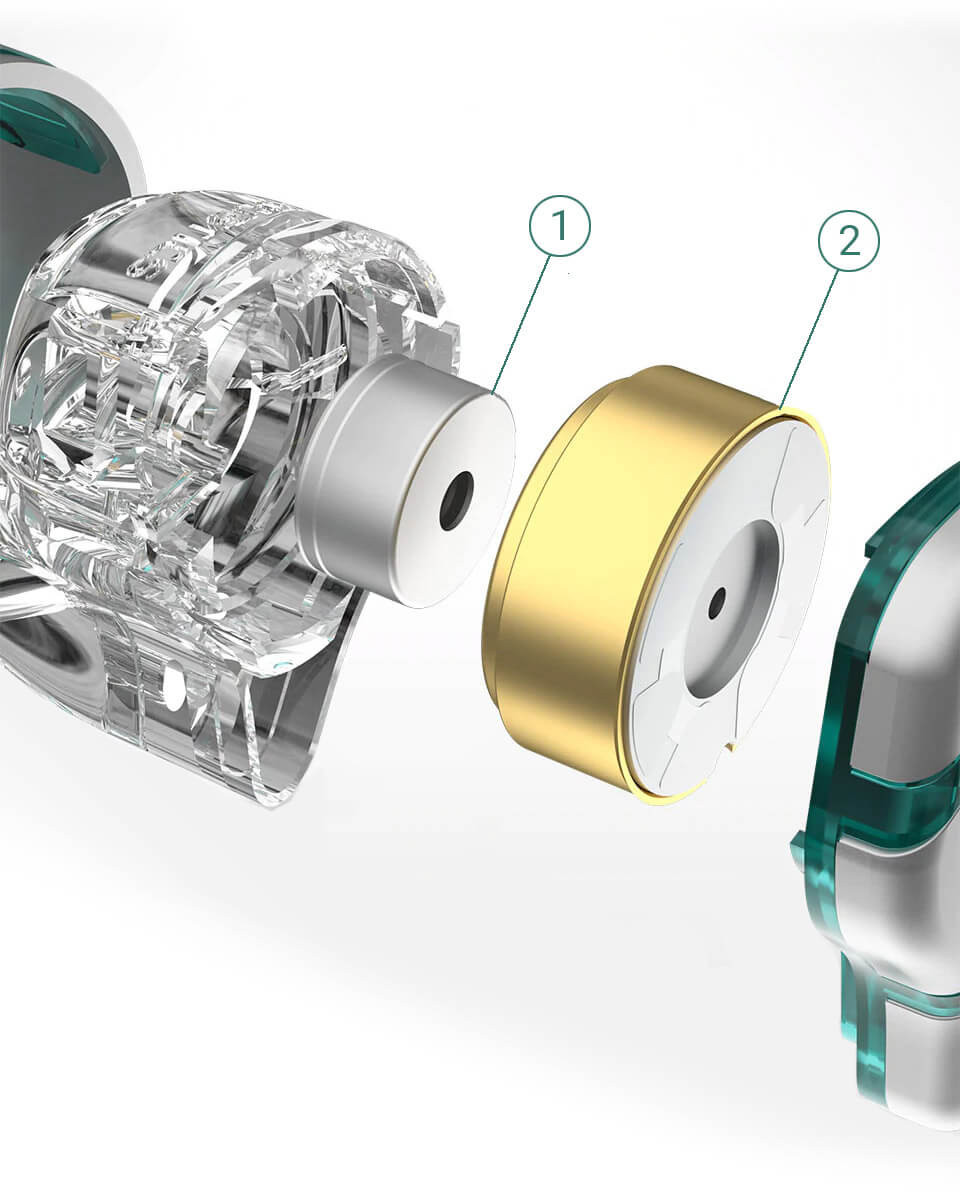 6.8mm Electrostatic speaker
Responsible for high frequency and ultra high-frequency.
12mm Super dynamic driver
Responsible mid and low frequencies.
Light luxury texture and outstanding appearance
The embedded metal-plastic connection process catches your sight.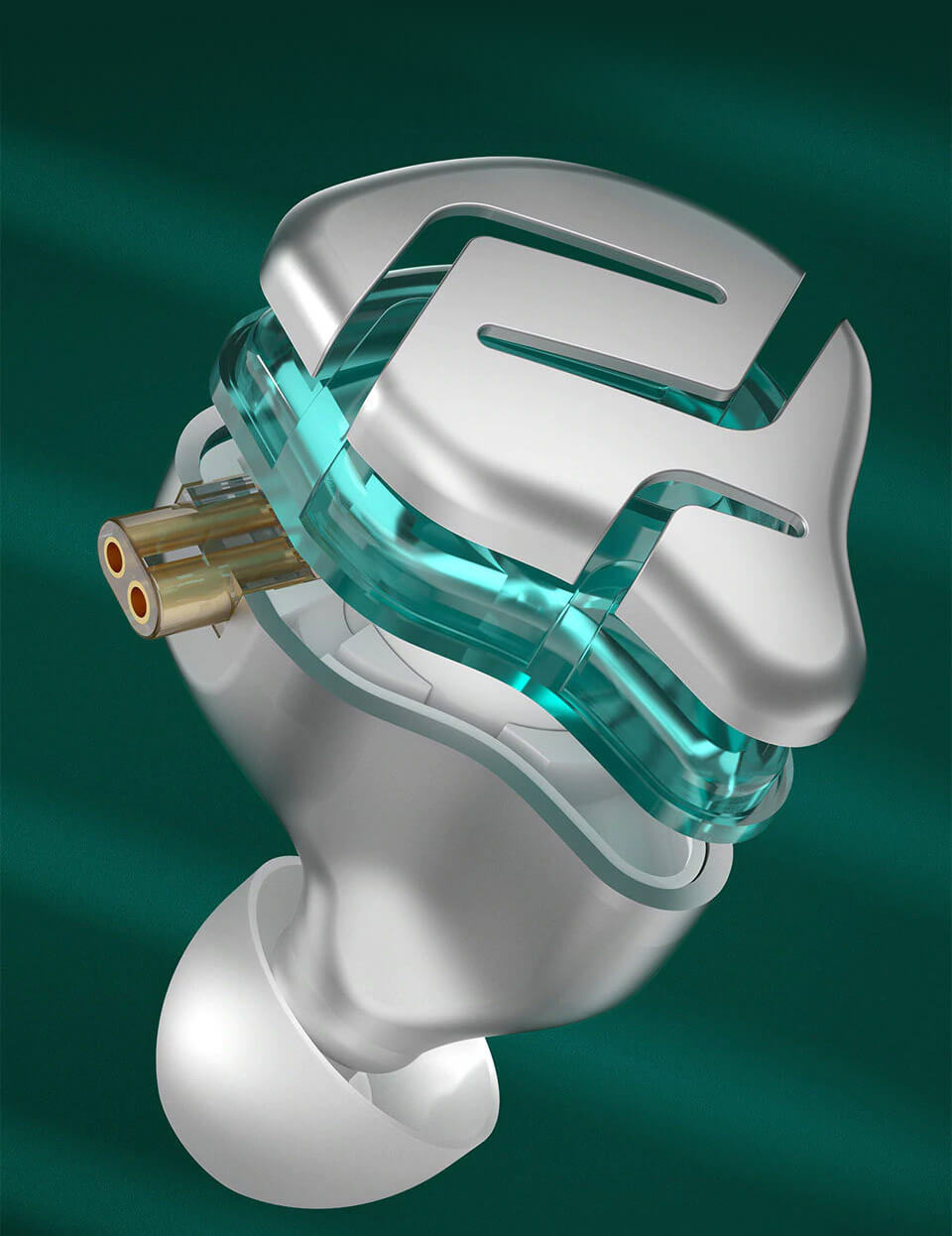 When you hear it, it's like being there
The electrostatic unit performs better than the balanced armature unit in high-frequency sensitivity. The hardware breakthrough brings profound and ethereal sound effects, a vast sound field, and an immersive atmosphere.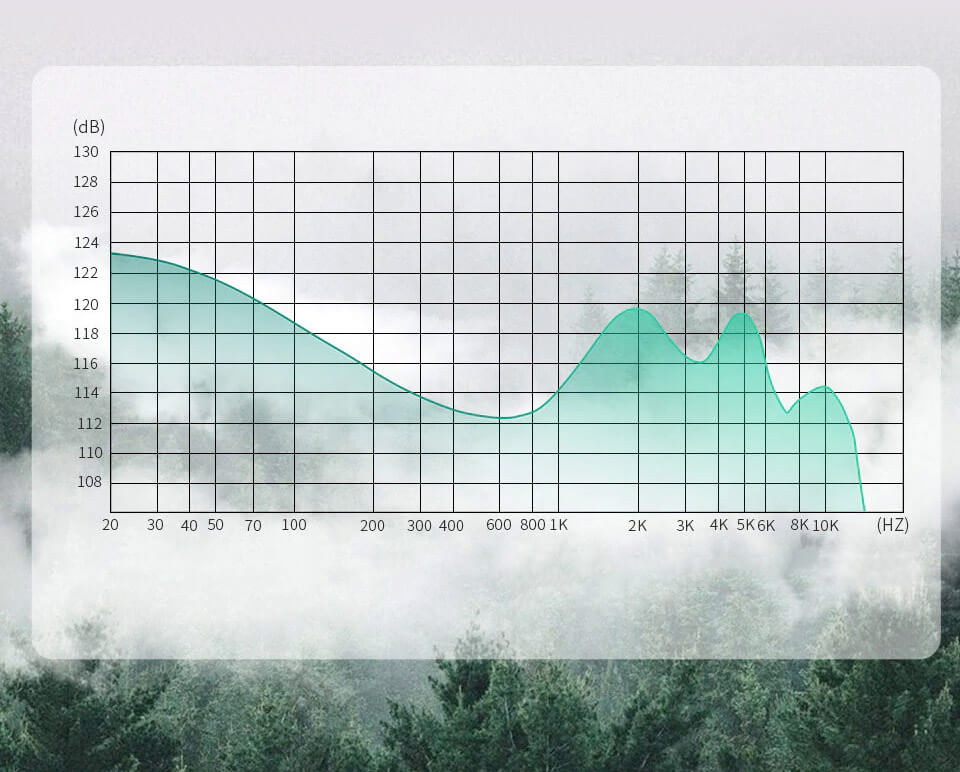 *KZ Acoustics Laboratory measures the above data. Actual use may be slightly different depending on the specific situation.
Enjoy the feast with sound
KZ ZES earphone brings a personalized wearing experience. It effectively reduces noise and allows you to enjoy music in peace.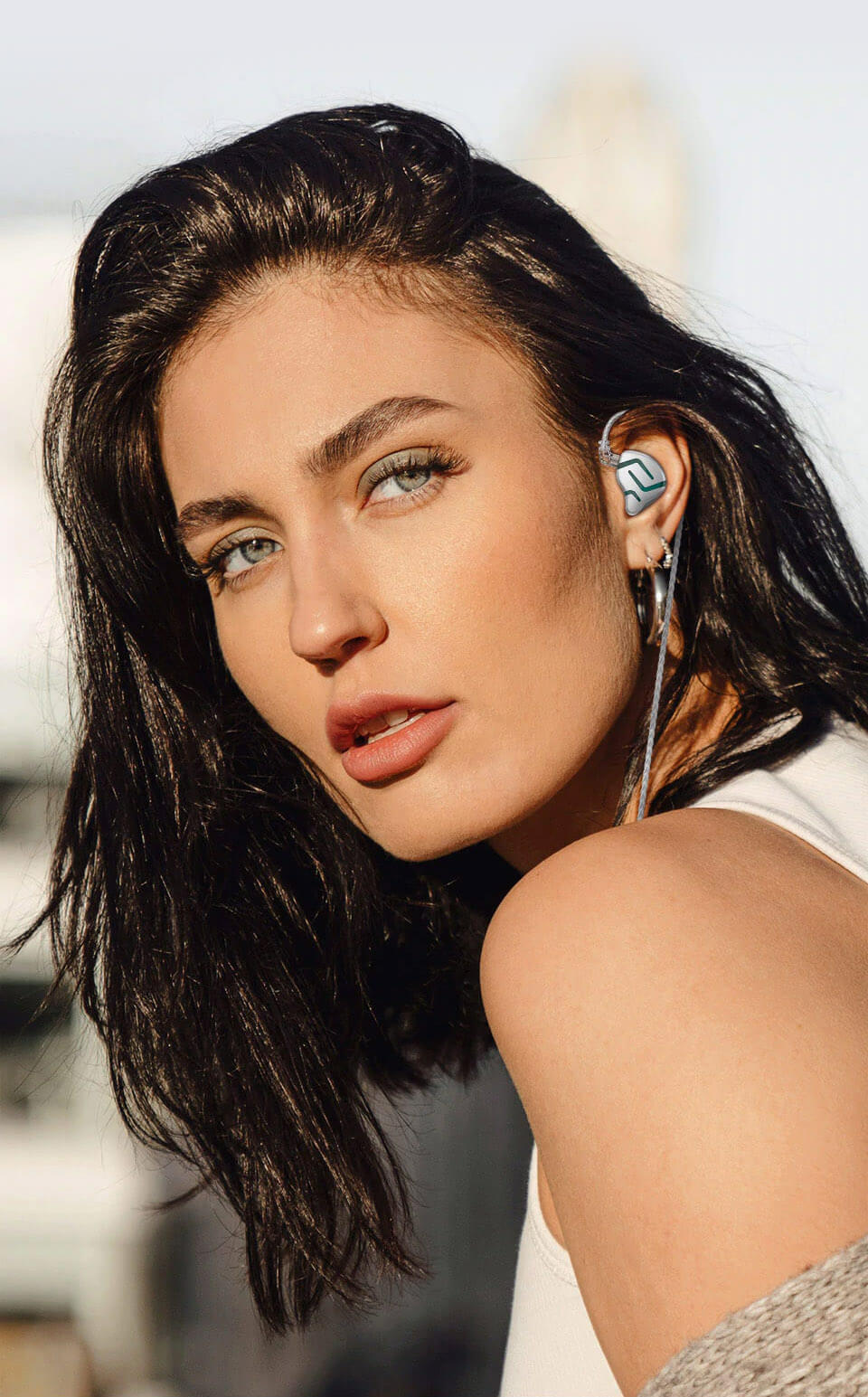 2 Pin pluggable design
More ways to use it as you choose
0.75mm gold-plated pins.
KZ ZES is compatible with 99% of 2 Pin upgrade cables on the market.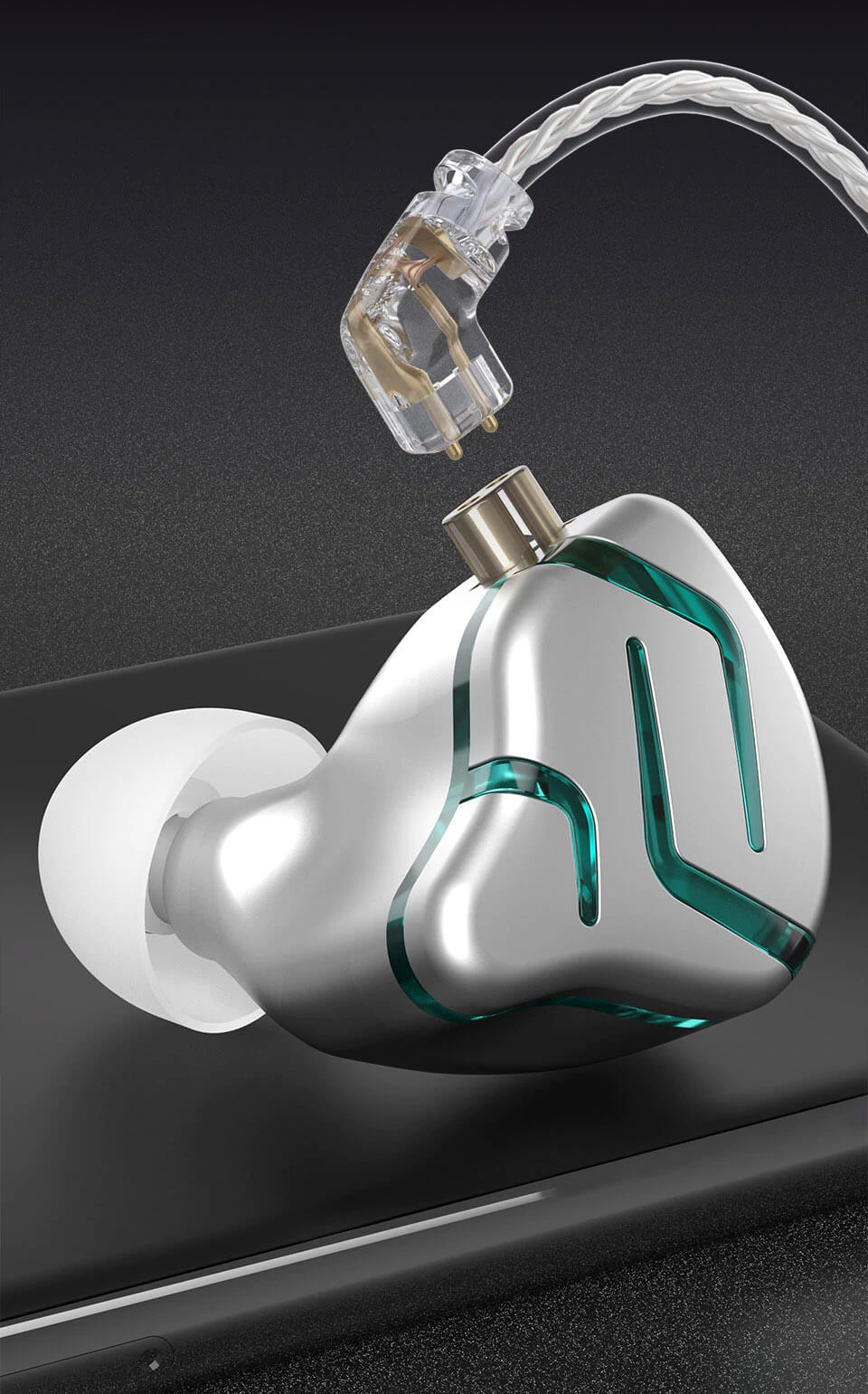 Professional Ergonomic Design
More stable and more comfortable.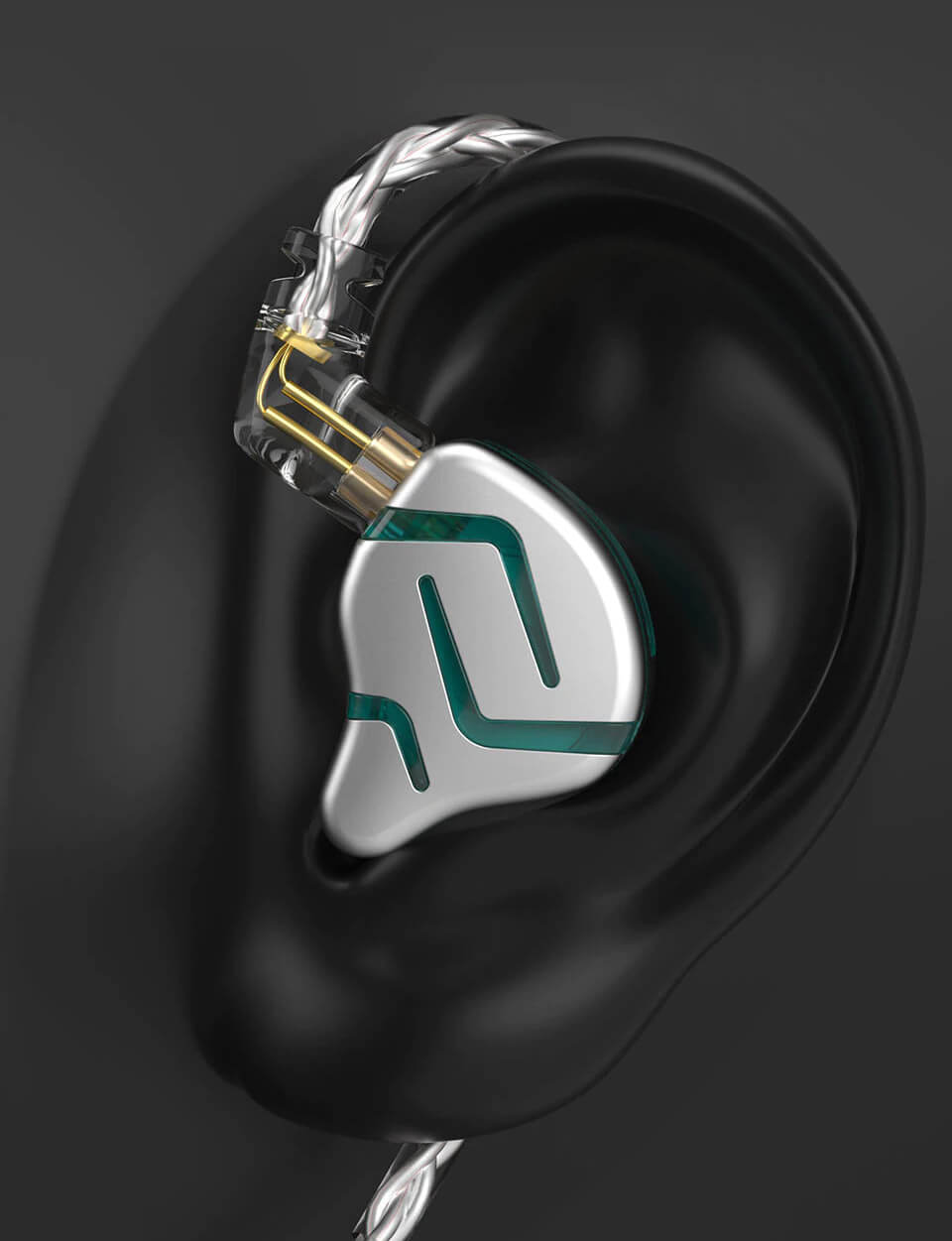 Customized High Purity Silver Plated Wire
8 strands of 200-core high-purity silver-plated wire have excellent electrical conductivity, providing stable and high-quality sound for headphones. Multi-strand winding process, effectively shielding external interference signals!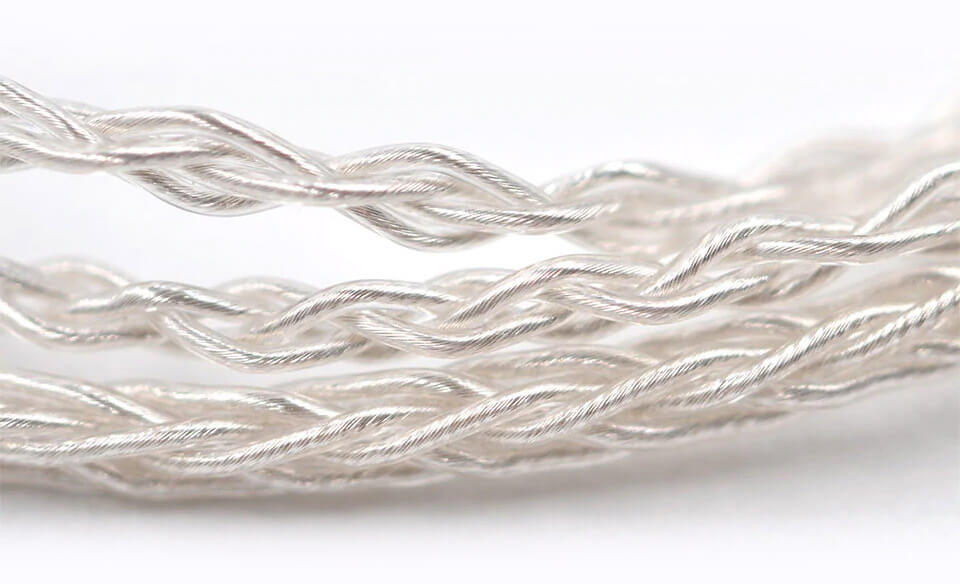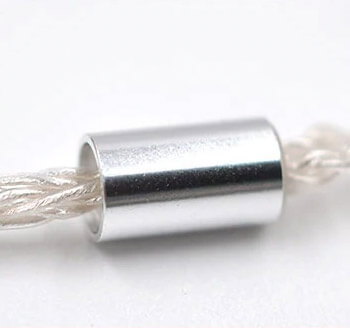 Metal decorative parts
Wear-resistant and not easy to damage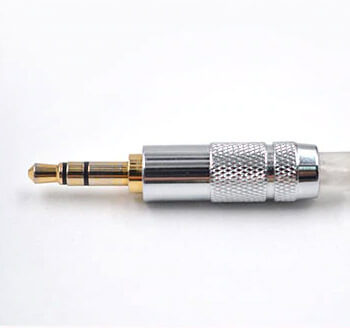 3.5mm gold-plated plug
Compatible with most playback devices on the market
Clear communication and simple operation
Convenience at your fingertips
The condenser microphone optimizes experience and convenient operation and is compatible with iOS and Android systems.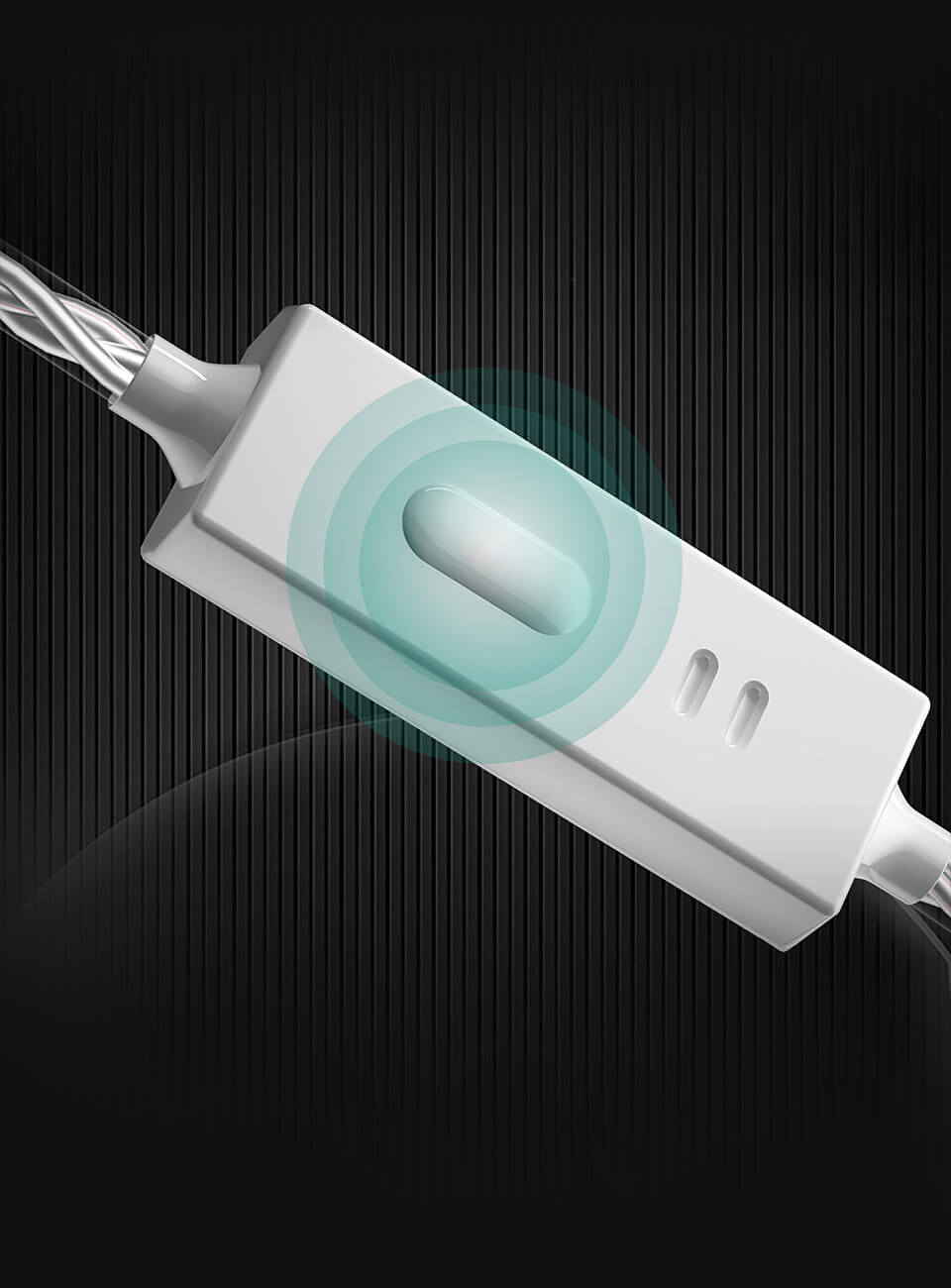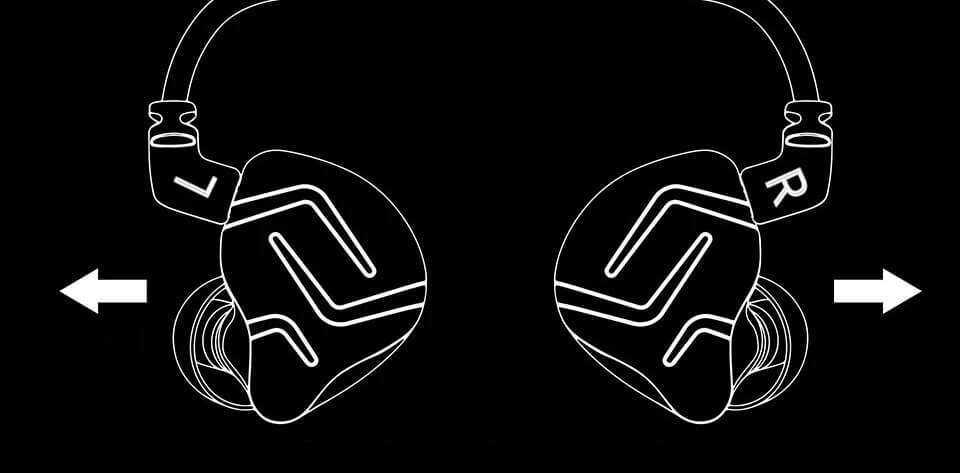 Correctly distinguish left and right earphones and cables:
"L" is the left side, and "R" is the right.
Place the earphone on the front, with the silicone sleeve facing the left to represent the left and the silicon sleeve to the right to represent the right.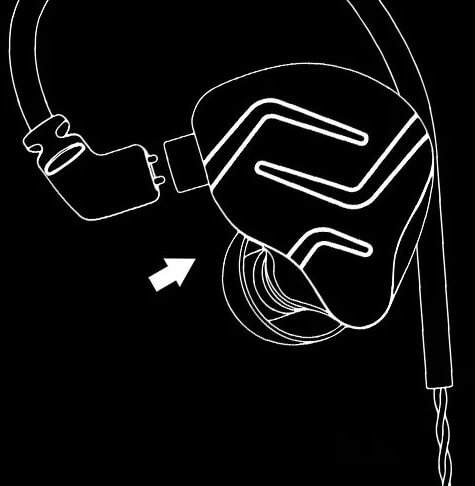 Align the wire with the interface and push it in slowly until it fits.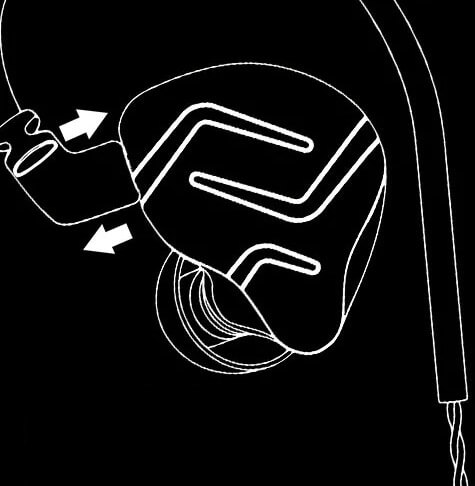 Please use a little force when installing because the wire is not easy to fall off.
Product Parameters
Custom silver plated wire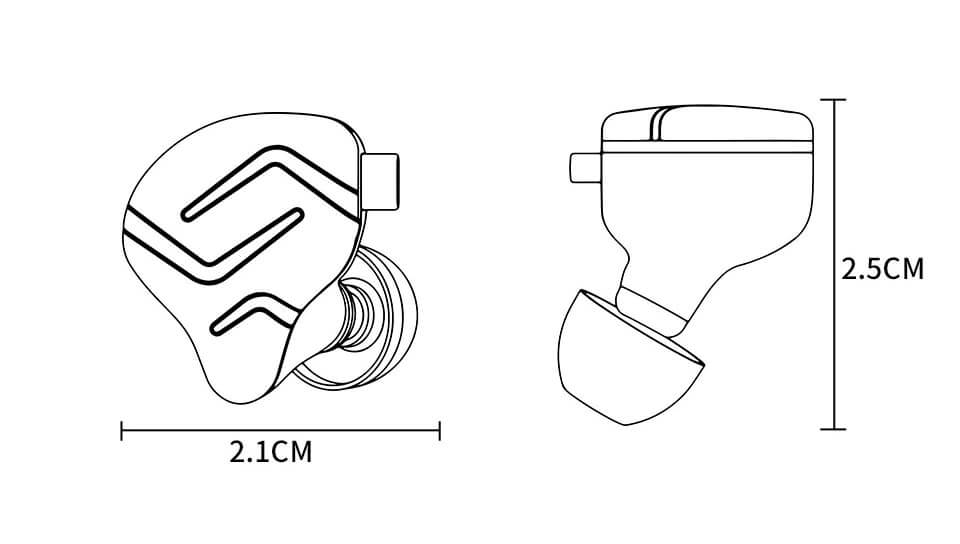 * The product size is manually measured.
There may be an error of 0.1-0.5mm, which is a normal range.