KZ AS16
16 UNITS BALANCED
ARMATURE EARPHONES
Reference-level high-order Hi-Fi, 16 units balanced armature earphones bring you near-real auditory experience on the spot.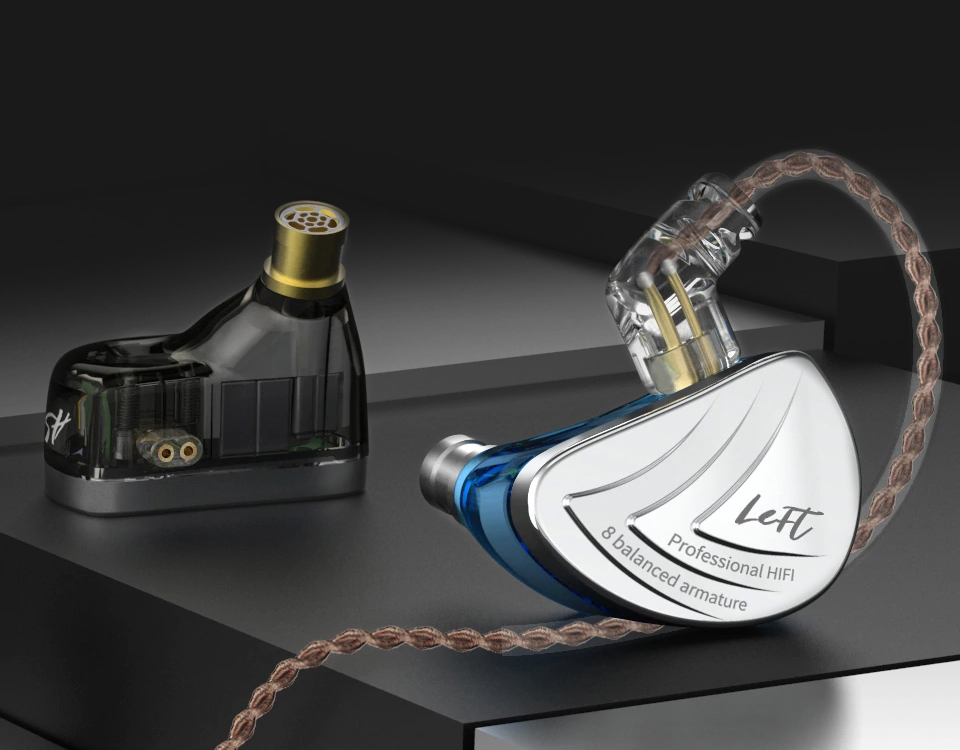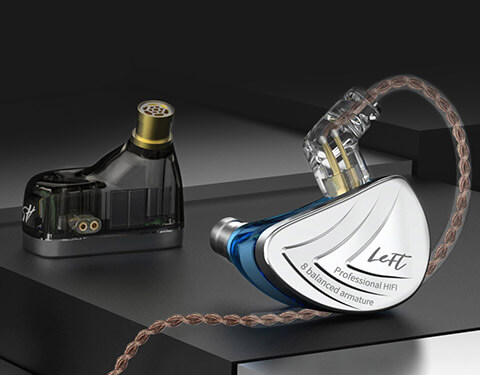 Before KZ AS16 appearance, a similar configuration with a sound quality close to this product often costs about $1500
KZ AS16 was born. Mission significance is very important. Cost performance is not a gimmick, but a kind of value embodiment of product cognitive level.
Know more details


It Took 15 Months To Complete The 16 Units Balanced Armature Acoustic Technology
It's a Breakthrough Professional Sound Quality Thus Laid!
The KZ AS16 has a sensitivity of 1 kHz is 7-8 dB higher than that of traditional dynamic earphones, and the high-frequency sensitivity is more than 200% higher than that of conventional earphones. The distortion rate is less than one-third of the conventional entry-level earphones.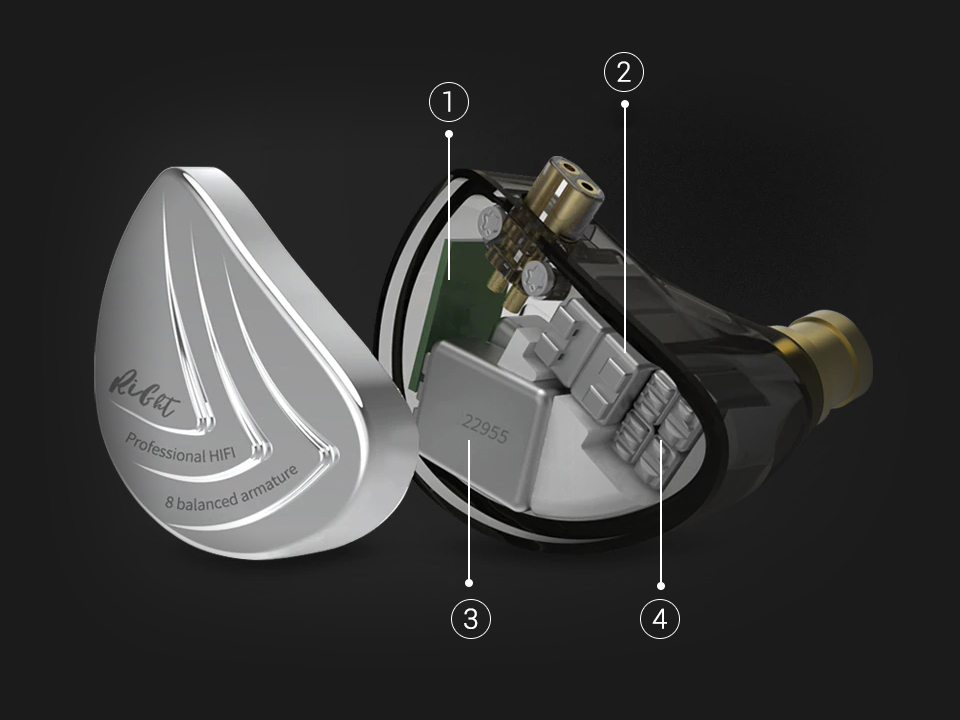 1. PCB frequencydivision board
2. 29689 Mid-Frequency balanced armature * 2
3. 22955 Bass balanced armature * 2
4. 31736 High-Frequencybalanced armature * 4
Professional Industrial Design
Three-channel Acoustic Duct Structure
We optimized the three-frequency performance to make a sound more transparent and balanced.
Three-channel transmission of sound and airflow channels using integrated internal acoustic design.
High-frequency sound tube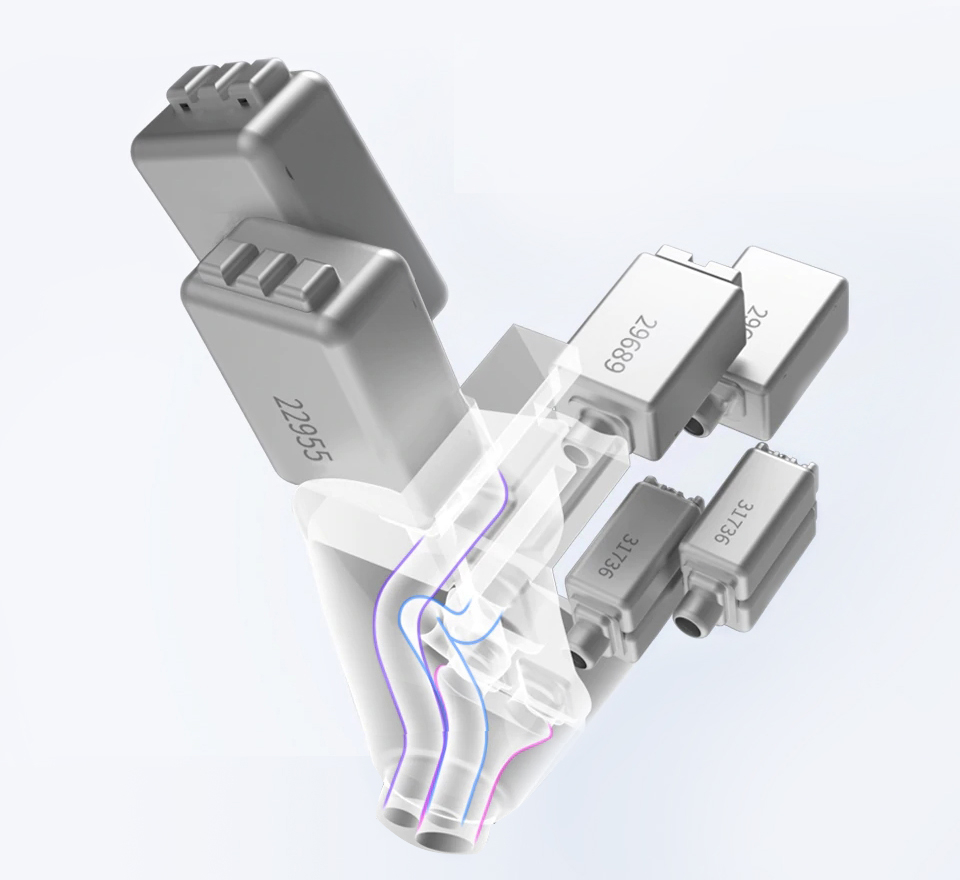 The Uncompromising Pursuit Of Sound Quality Motivates Us To break Through Conventional Acoustic Design Constantly
The new 31736 customized version of the dual array high frequency balanced armature Scheme
High precision assembly makes the unit lighter, The one-piece "armature + drive rod" structure is more stable, and the distortion rate is lower.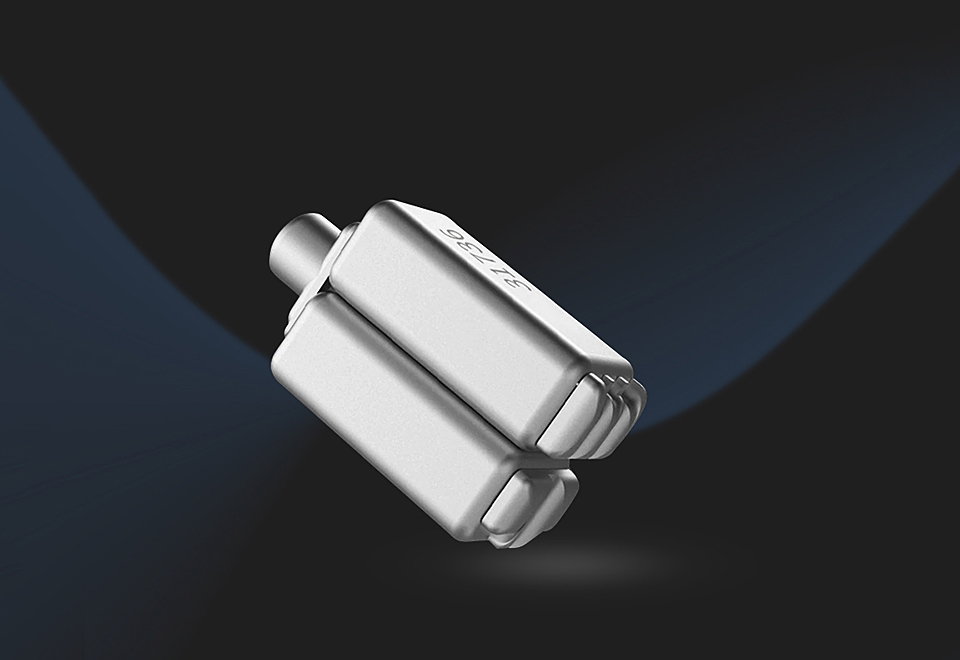 29689 custom version mid-frequency balanced armature
The 2K high-frequency peak moves rearward 500Hz, which brings strong voice reduction ability. Men's voice details and women's voice penetration are better than the conventional Mid-frequency balanced armature.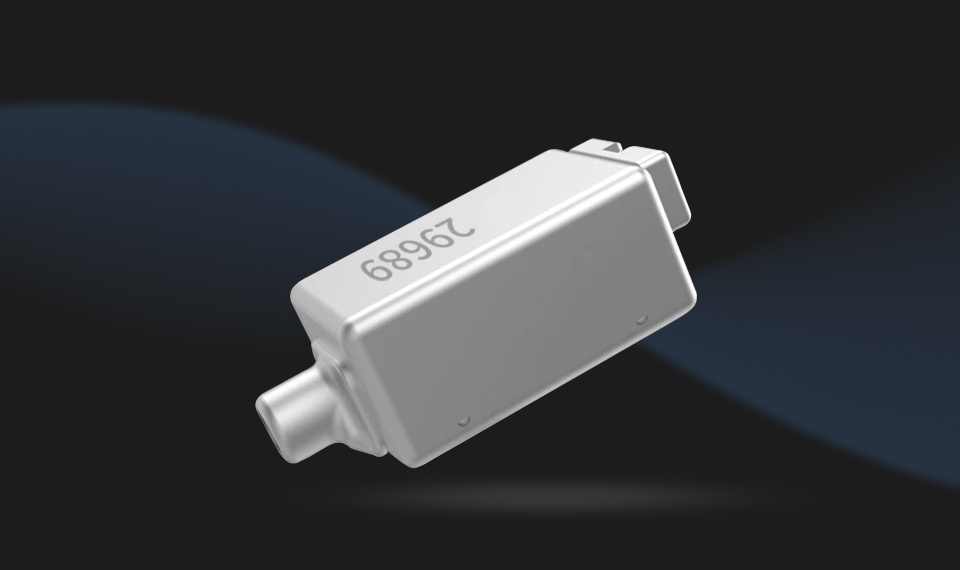 22955 custom version bass-frequency balanced armature
The sensitivity is 3dB higher than the conventional 22955. The frequency response from 7Hz to 600Hz is more outstanding, and the low-frequency strength and elasticity are more mellow.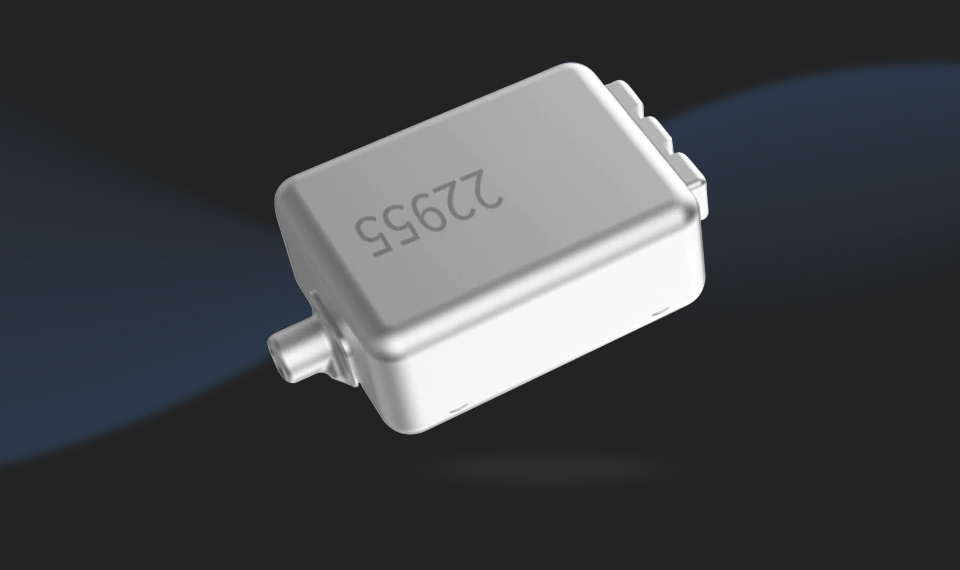 Professional Excellent Electronic Frequency Division Tuning Technology
Bring an all-round powerful sound deoxidization effect
Under the PCB electronic frequency divider action, the connection between high-mid and low tones is smooth, and the distortion is less. No matter what music you listen to, every detail will be carefully restored.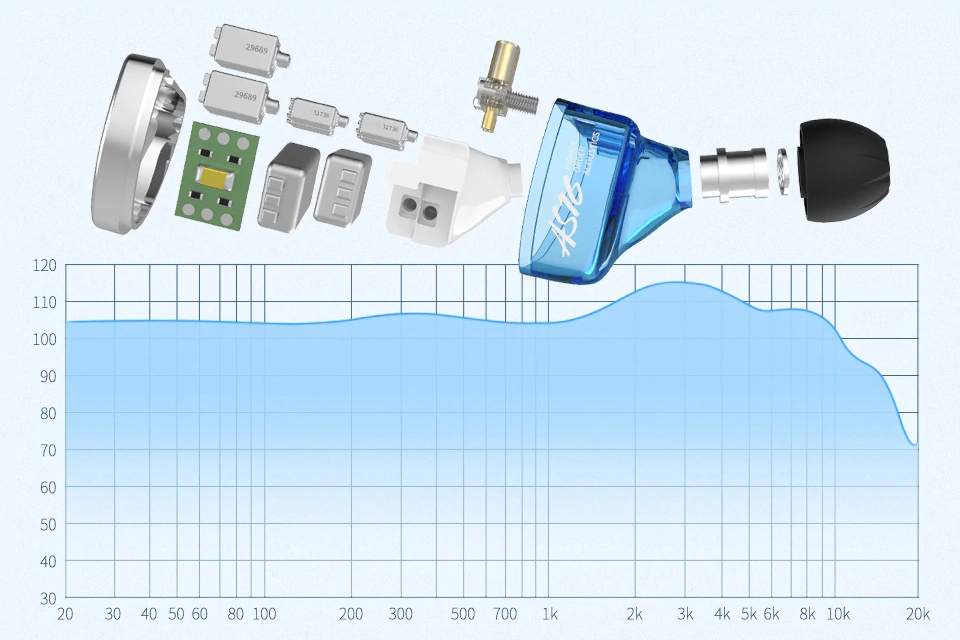 KZ Acoustics Laboratory measured the above data, and actual use may vary slightly depending on the specific situation.
Light Luxury
High-level Process Details Of The Ear
Shell Of Zinc Alloy Combined With Resin Material
Zinc alloy cover
Imported Resin Cavity
Aluminum alloy speaker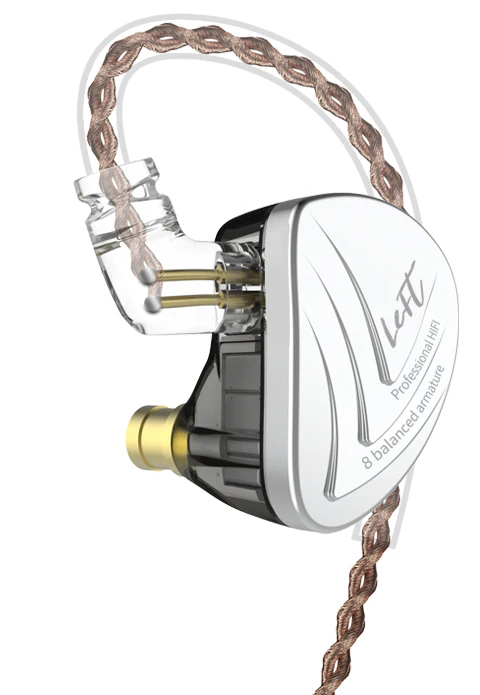 Black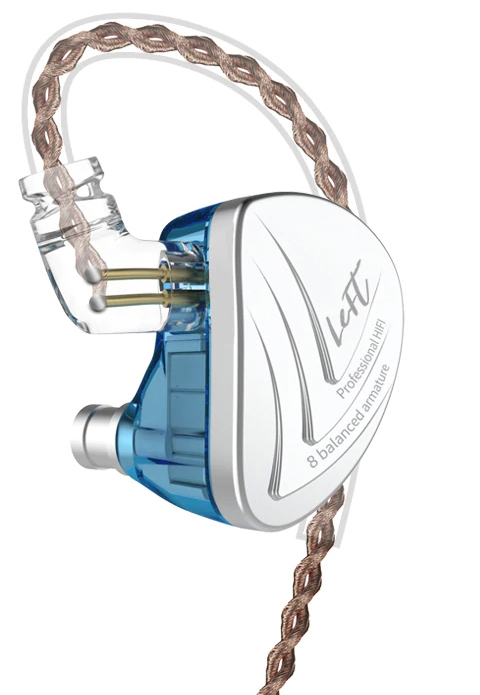 Blue
Ergonomic Cavity Design
Correct wearing can effectively isolate noise around 26dB
The custom-made cavity fits the auricle intimately for a comfortable fit and does not feel pain for long-term use. Physical noise reduction, reduce external noise interference and enjoy purer music.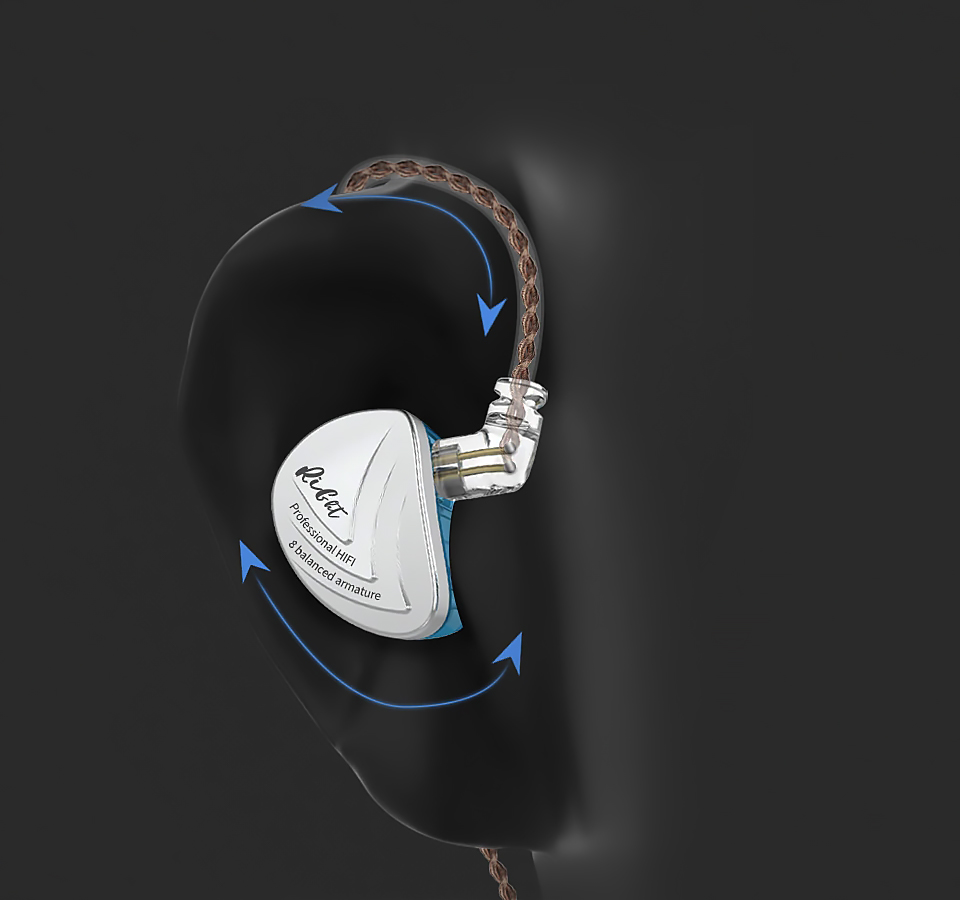 Pluggable Wire Design
Bluetooth Module Assembly - Switch to Bluetooth
earphones quickly
Under the PCB electronic frequency divider action, the connection between high-mid and low tones is smooth, and the distortion is less. No matter what music you listen to, every detail will be carefully restored.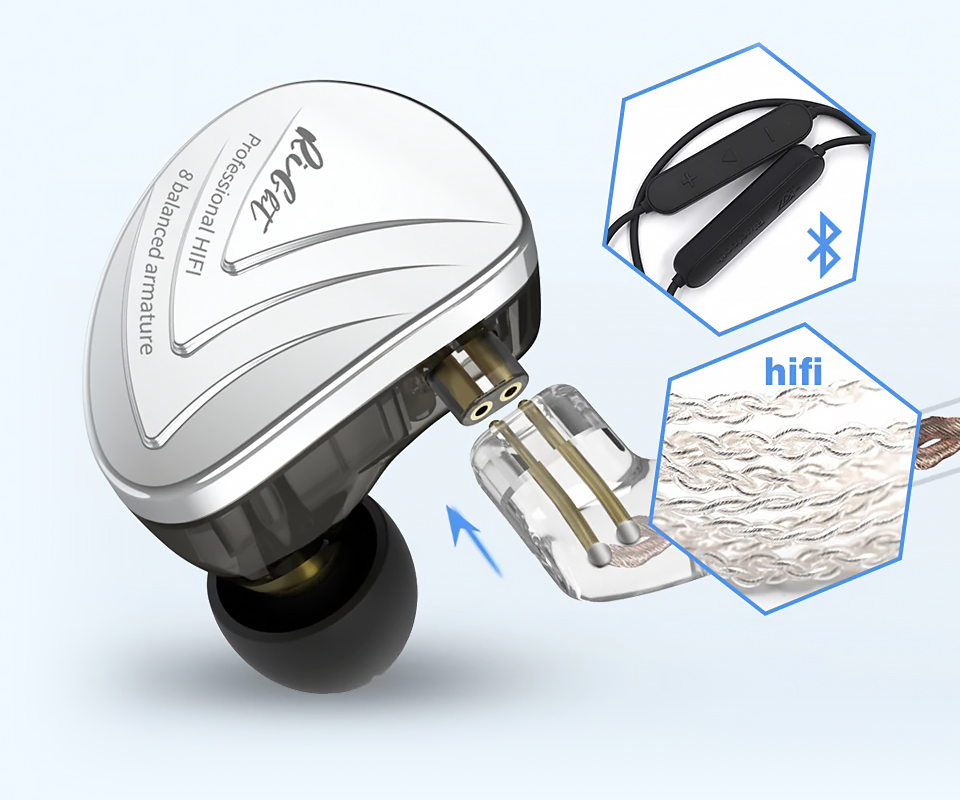 * Upgrade cable must be purchased separately.
Dual Capacitor HD Call Microphone
Support standard (American standard) mobile phone HD call

Every Detail Is A Highlight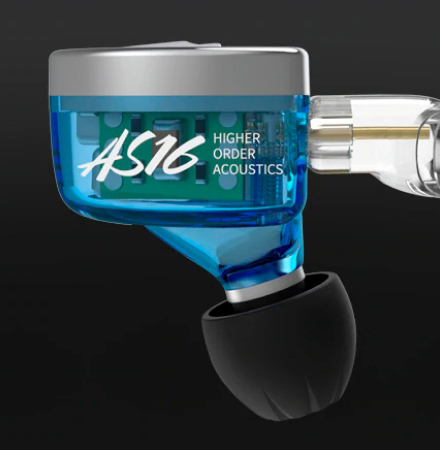 Elastomer Rubber with High Elasticity and Anti-Sound Leakage
Soft and comfortable, it fits snugly into the ear canal and provides a stable wearing feel. Highly elastic rubber effectively reduces sound leakage and makes the sound more directly transmitted to the eardrum.
Professional OFC Oxygen-free Copper cable scheme
Provide superior sound quality signal transmission, anti-interference, anti-pull, anti-corrosion, and other characteristics.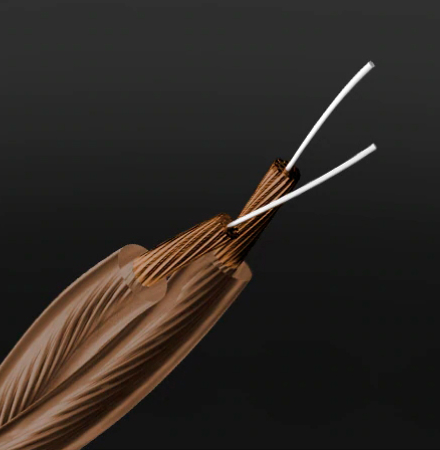 Specifications
Pin Type:
0.75mm gold plated
Plug Type:
3.5mm gold plated
Cable Material:
OFC Oxygen-free Copper
Drive Unit:
High-frequency balanced armature *4
Mid-frequency balanced armature *2
Bass-Frequency balanced armature *2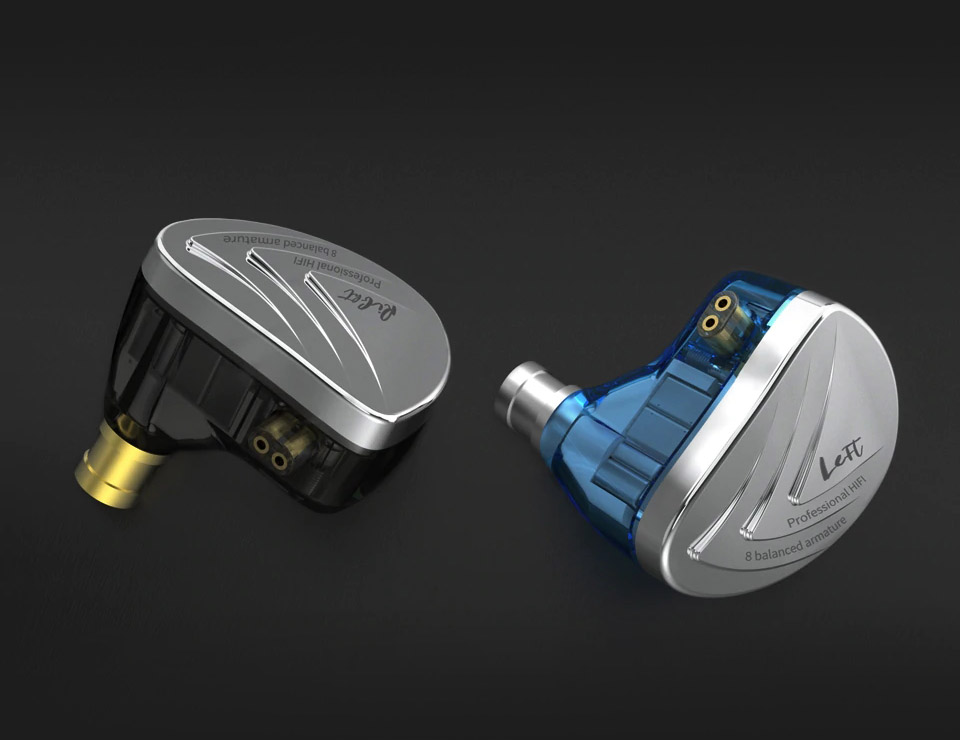 *Due to factors such as measurement environment and temperature, it is normal if there are slight tolerances on product parameters.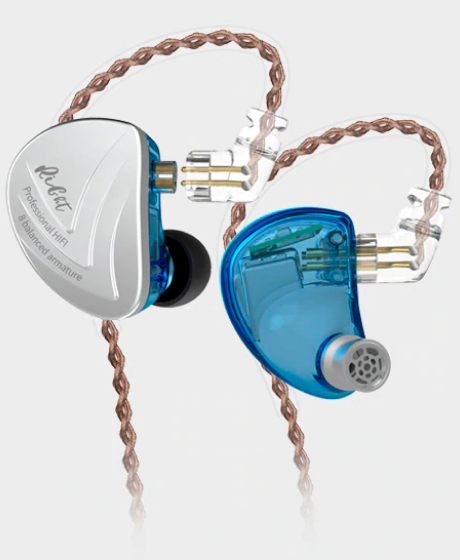 Microphone Version
With Mic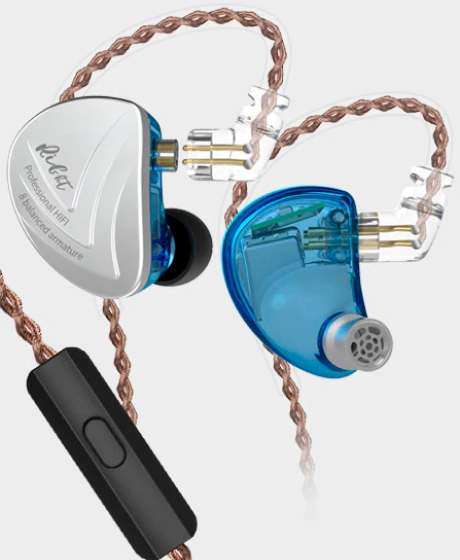 Wire Plugging Schematic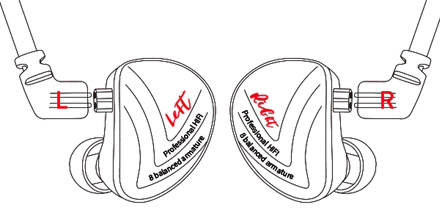 Correctly distinguish Right And Left headphones and wires, as shown.
There are left and right logos on the wire, "L" is on the left, and "R" is on the right. The front of the headset is placed with the silicone sleeve facing left to the left and the silicone sleeve facing to the right, which is the right side.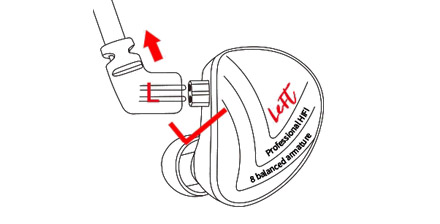 The correct assembly of the wire is with the needle head and "L R" logo facing up. Do not assemble the pinhead down, and it will harm sound quality.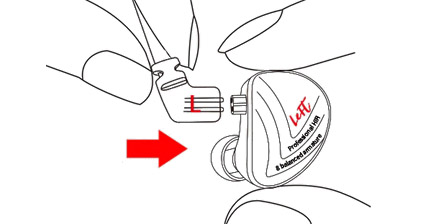 Point the wire to the plug and push it in until it fits perfectly.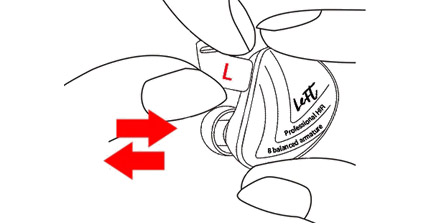 Since the wire is a design that does not easily come off, please be careful when inserting or pulling.
Schematic Diagram Of Headset Wearing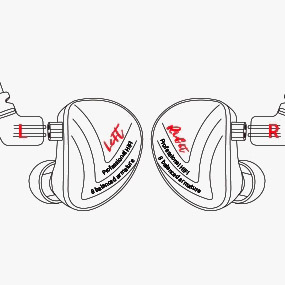 Correctly distinguish right and left headphones, "L" for left, "R" for right.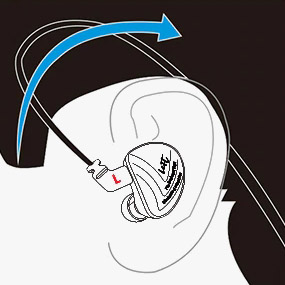 Straight headphones inserted into the ear, correct wear, comfortable wear, excellent sound insulation performance.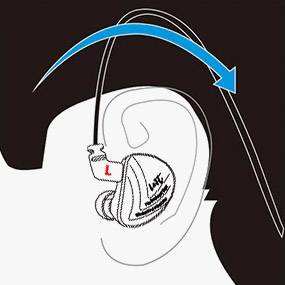 Fix the headset wire behind the ear.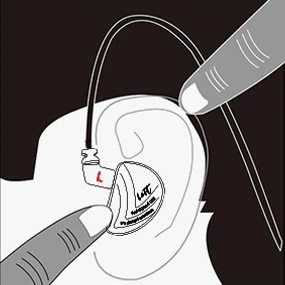 Press and hold the headset panel to adjust the seal.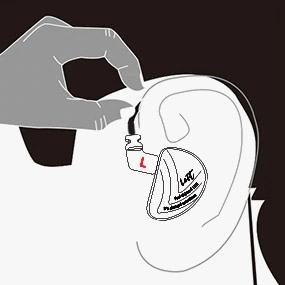 Adjust earphone wire and fix earphones.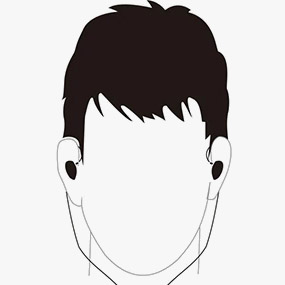 Plug the headset plugs into the play-back device and use it to adjust the volume before the headset is plugged into the device.