KZ AS12

12 Balanced Armature Drivers Earphone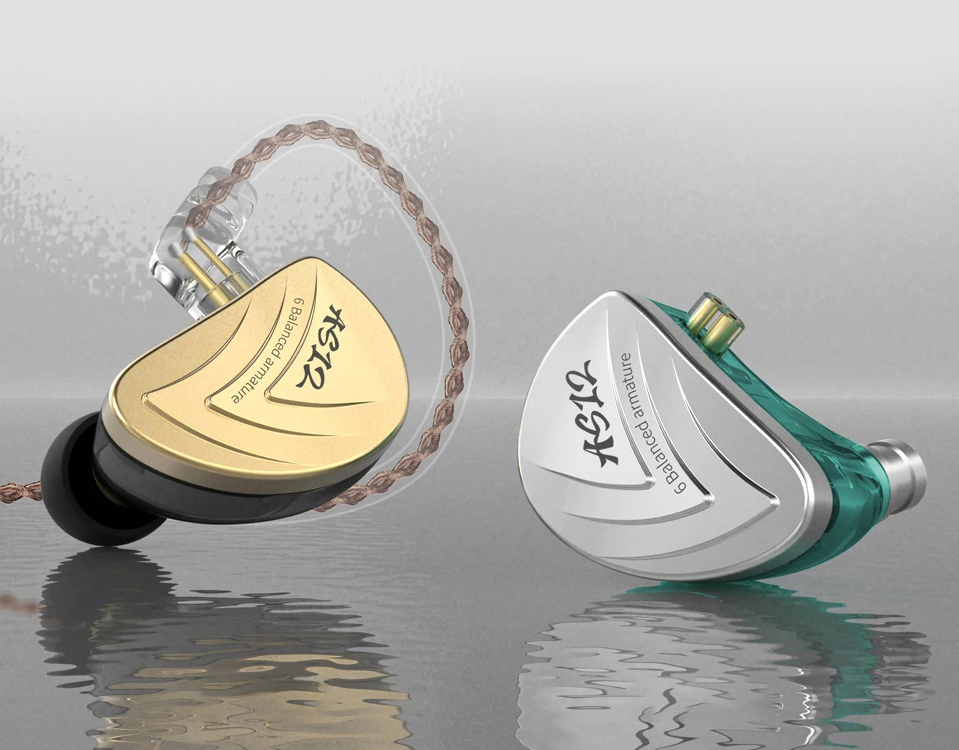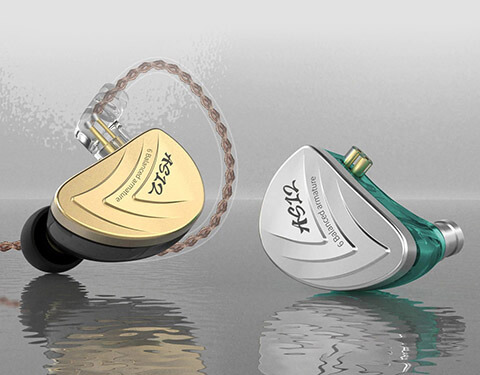 12 professional-grade Balanced
Armature Voices Together
Benchmarking Acoustic Strength Achievements
Bilateral total of 12 Balanced Armature units cover high, mid, and low triple analysis, the frequency response range is fantastic up to 6Hz-47000Hz. Acoustic field location is broad, accurate, and natural.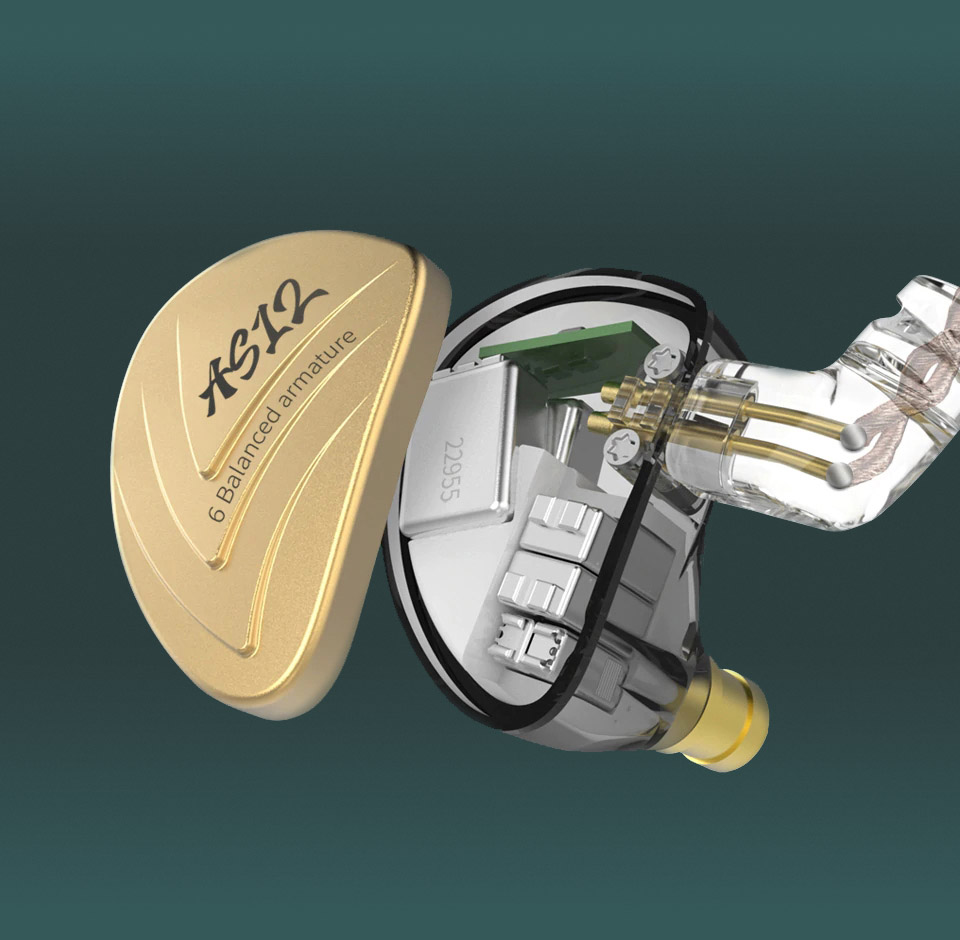 30012 High-Frequency BA*2
22955 Bass-Frequency BA*2
30012 vs 30095 Balanced Armature
High-Frequency Performance Step Up Again
Compared with the classic 30095 high-frequency Balanced Armature unit, the 30012 Balanced Armature has a brighter tone and high-frequency extension performance, and the high-frequency performance jumps one step!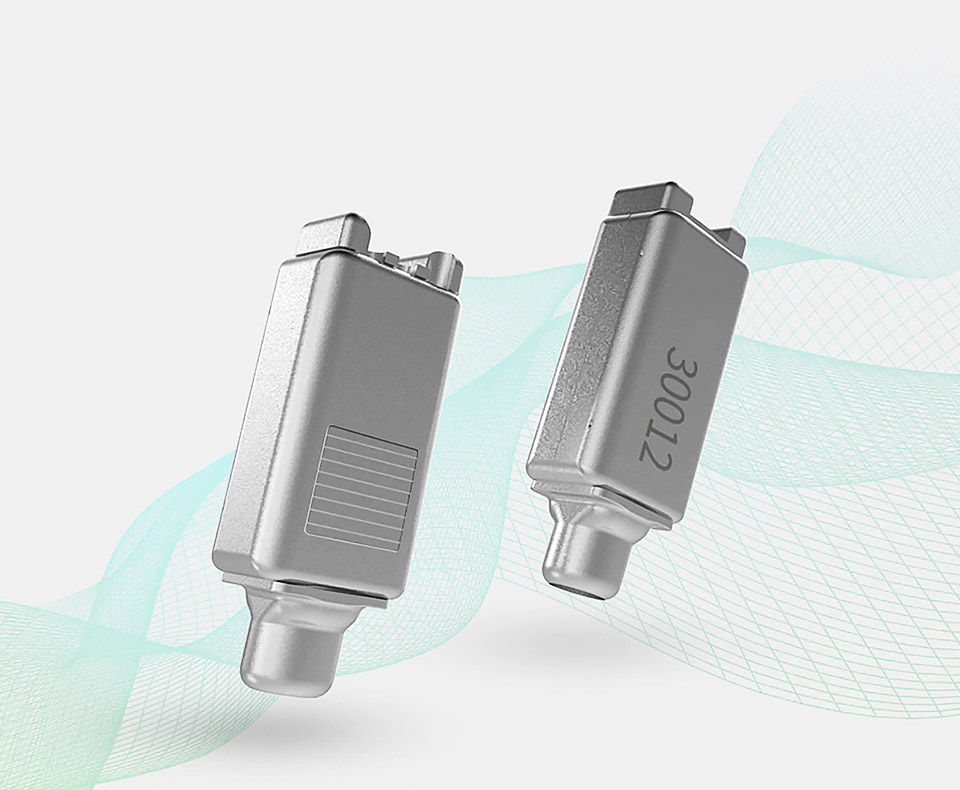 29689 Mid Frequency Double-Balanced Armature Combination
Increasing Voice Density And Detail Extension
With wide transverse sound field and sound details, the restoration is true and accurate.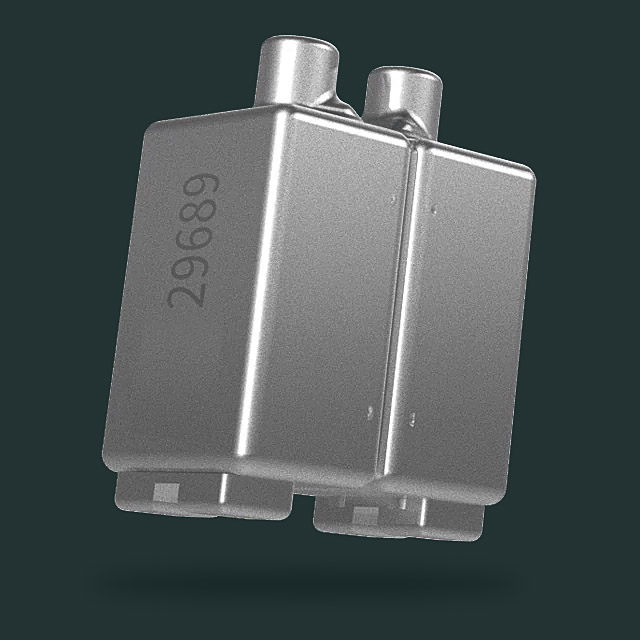 22955 Bass Frequency Double BA Combination
Excellent Bass Dive Ability
Not inferior to the traditional dynamic unit, there is really good quality and heavy bass.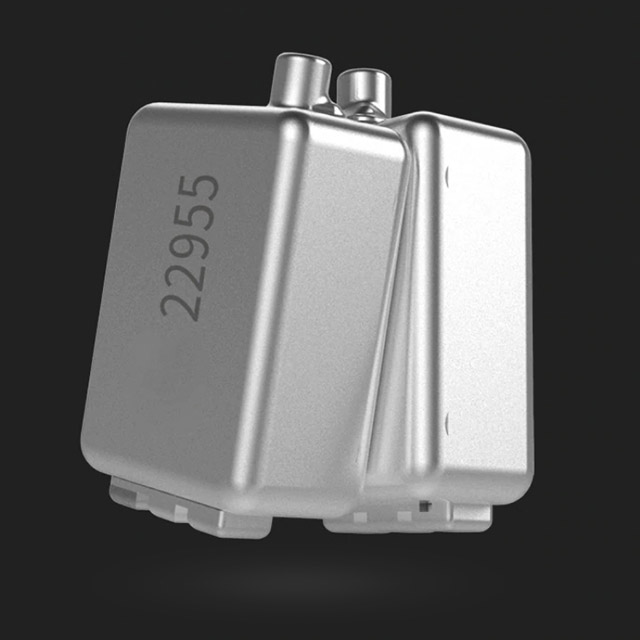 Despise Boasting And Use Data To Prove Strength
Vocal Instrument. Sound Field Analysis. All Performed Better
The sensitivity of about 1 kHz is nearly 10 dB higher than that of the conventional dynamic headphones, and the peak frequency from 1 kHz to 10 kHz is about 50% higher. Instrumental vocals, sound field range, and analytical capabilities are performed better.
Comparison chart of frequency characteristics

KZ AS12 frequency response curve

Traditional dynamic headphone frequency response curve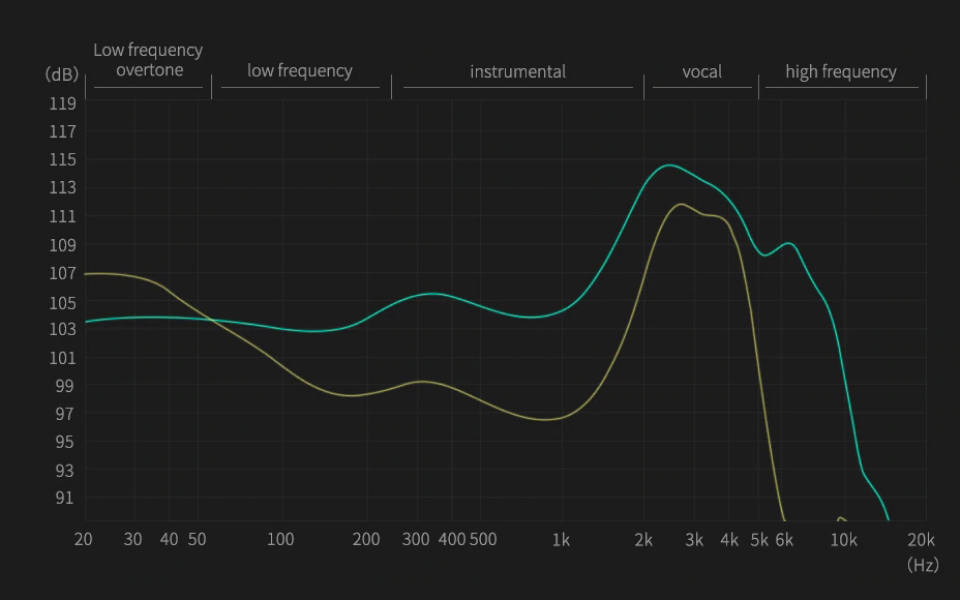 KZ Acoustics Laboratory measured the above data, and actual use may vary slightly depending on the specific situation.
Paranoid Pursuit Of The Natural Broad Tone Of Instrumental Music
Suitable For Pop Music, Light Music Songs
There are also good performances for vocals and classical music.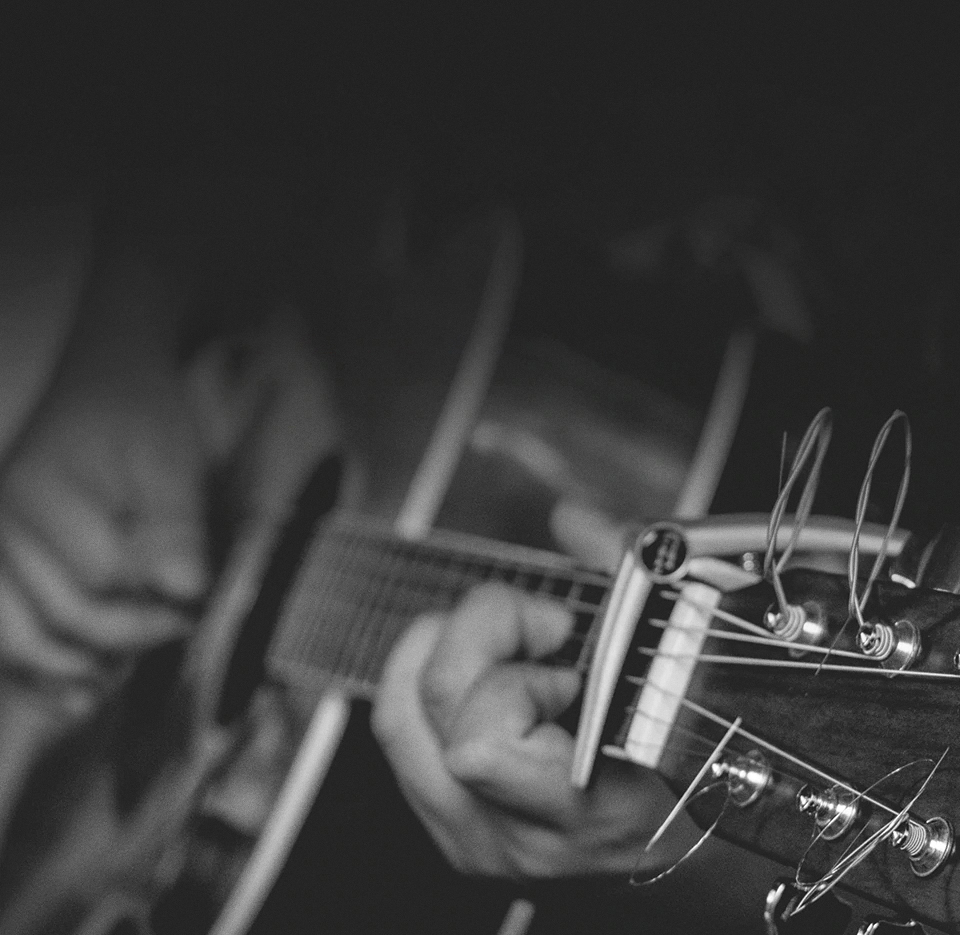 Cast Zinc Alloy
Strong And Flashing
Strong and tough zinc metal cover + imported resin cavity improve wear comfort. Special process treatment makes headphones strong and wear-resistant. Long-term use is still as bright as new.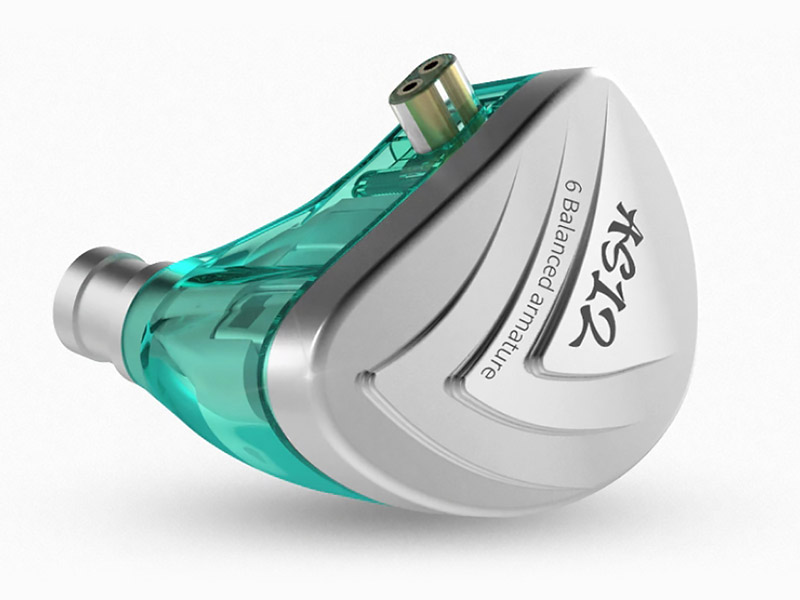 2PIN Upgradeable Cable
One Pluck And One Insert. Unlock More Funny Ways To Use
With the Bluetooth module, you can instantly transform KZ AS12 into a Bluetooth earphone by replacing the cables to extend the earphone's performance. Oxygen-free copper-silver plated wire, gold-silver blended wire. A copper-silver blended wire has more choices to unlock.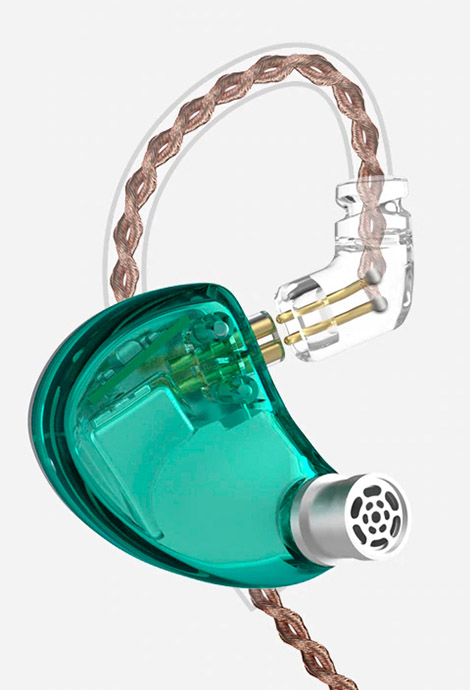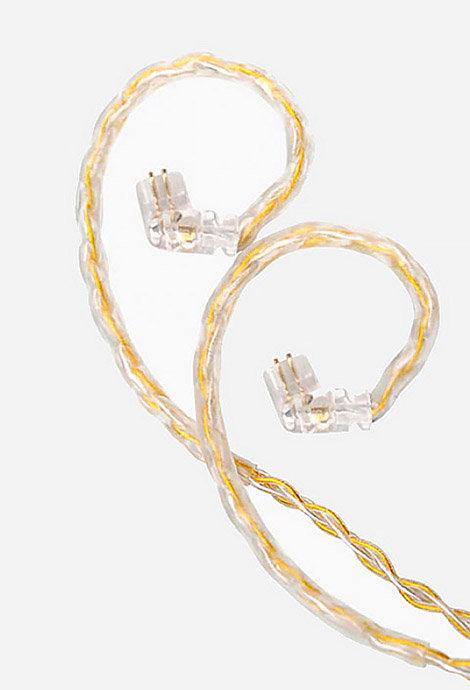 *Upgrade cable must be purchased extra.
High Definition Microphone
One-button Wire-controlled
A built-in omnidirectional directional microphone, no need to talk near the mouth is clear and no noise. KZ AS12 supports American standard mobile phone HD calls.

Anti-sound Leakage
High Elasticity Silicone Sleeve
The petal-shaped patented silicone sleeve is soft and conforms to the ear canal. After properly wearing, it can effectively reduce the noise of around 26dB from the outside world. Just adjust to 15-20% of the total volume to enjoy the music.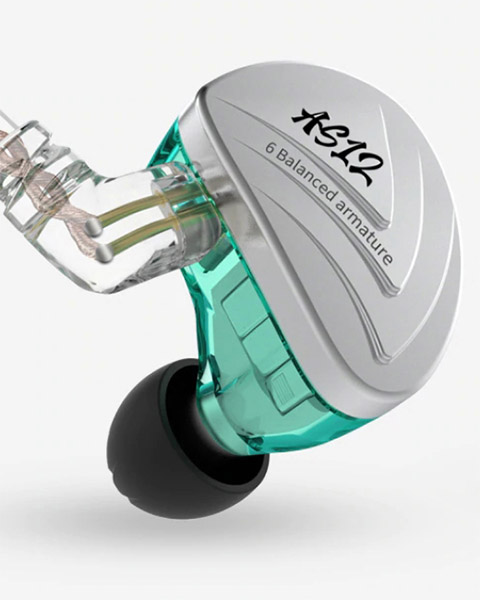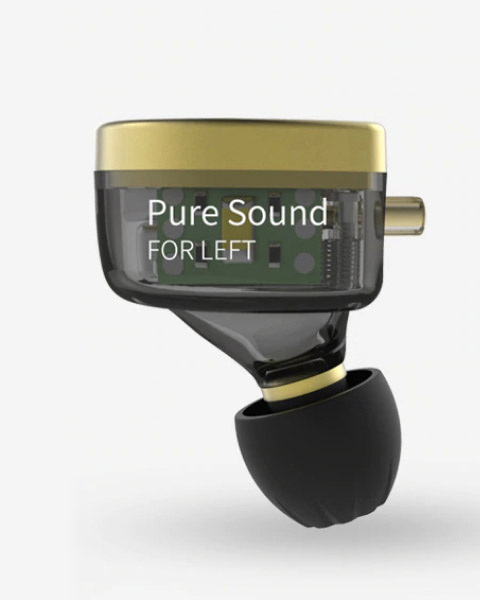 Four Specifications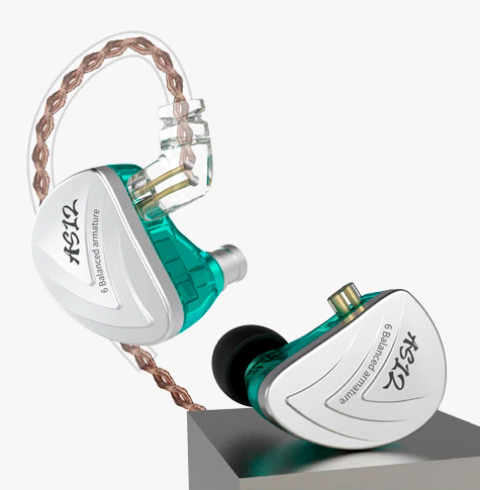 No mic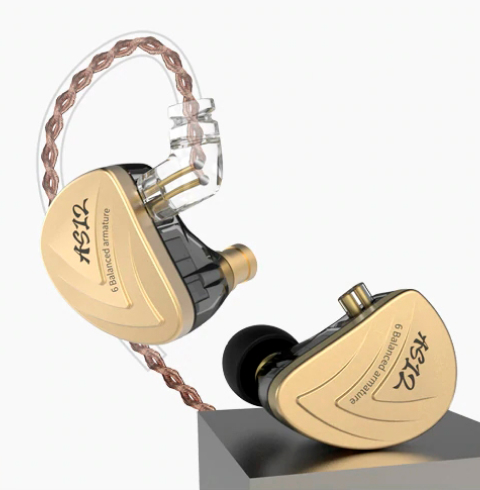 No mic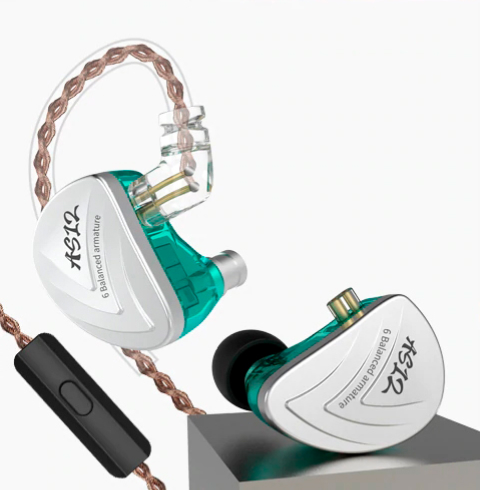 With mic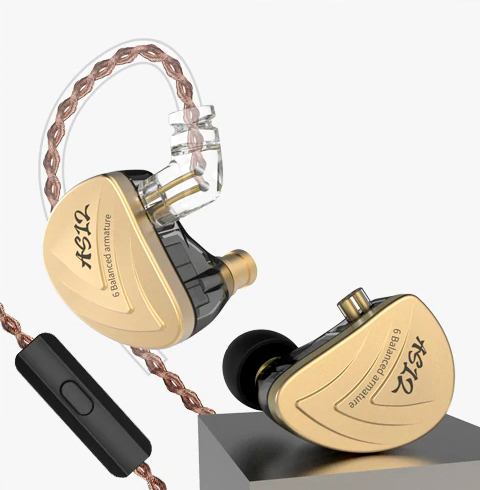 With mic
Specifications
Pin Type:
0.75mm gold plated
Plug Type:
3.5mm gold plated
Cable Material:
OFC Oxygen-free Copper
*Due to factors such as measurement environment and temperature, it is normal if there are slight tolerances on the product.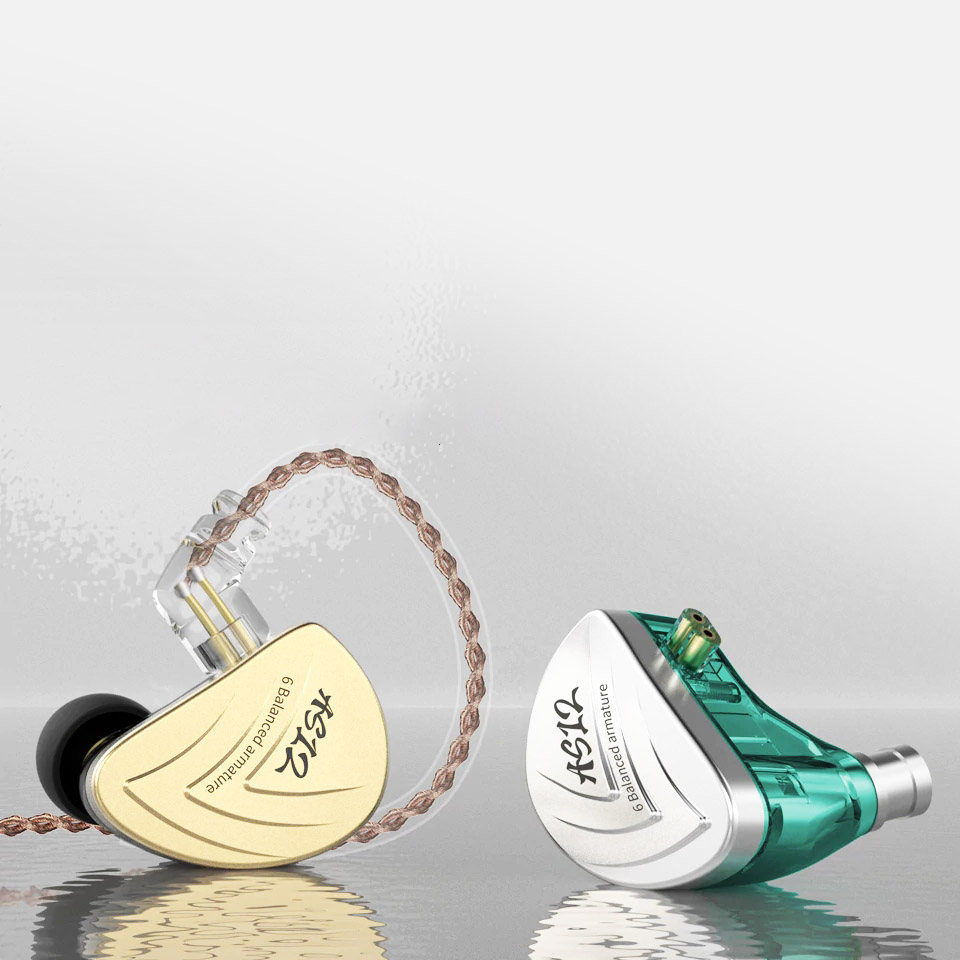 Wire Pluggin Schematic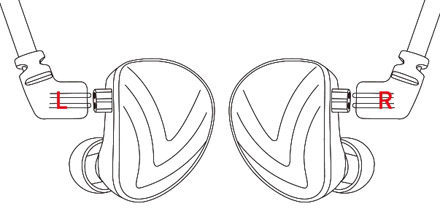 Correctly distinguish Right And Left headphones and wires, as shown.
There are left and right logos on the wire, "L" is on the left, and "R" is on the right. The front of the headset is placed with the silicone sleeve facing left to the left and the silicone sleeve facing to the right, which is the right side.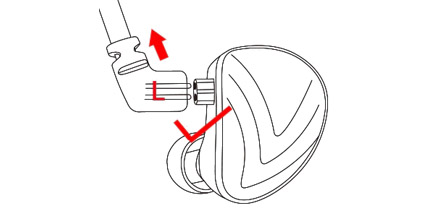 The correct assembly of the wire is with the needle head and "L R" logo facing up. Do not assemble the pinhead down, and it will harm sound quality.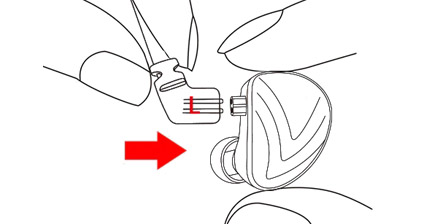 Point the wire to the plug and push it in until it fits perfectly.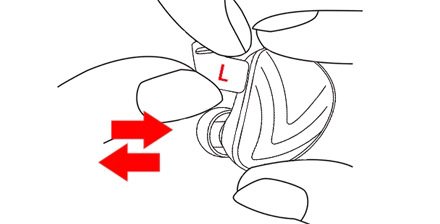 Since the wire is a design that does not easily come off, please be careful when inserting or pulling.
Schematic Diagram Of Headset Wearing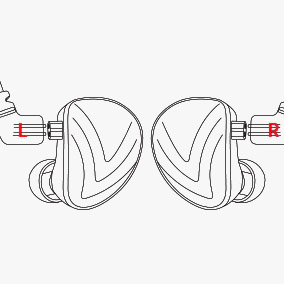 Correctly distinguish right and left headphones, "L" for left, "R" for right.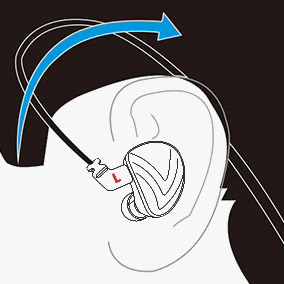 Straight headphones inserted into the ear, correct wear, comfortable wear, excellent sound insulation performance.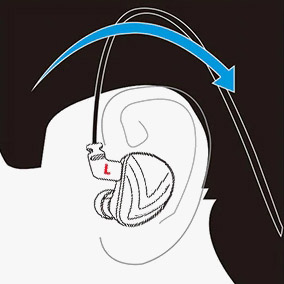 Fix the headset wire behind the ear.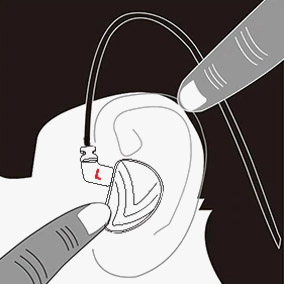 Press and hold the headset panel to adjust the seal.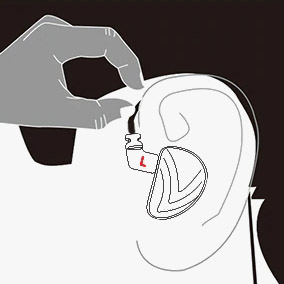 Adjust earphone wire and fix earphones.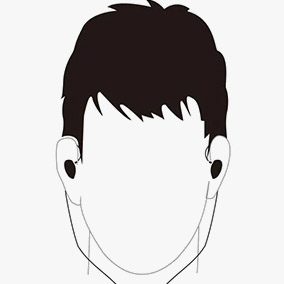 Plug the headset plugs into the play-back device and use it to adjust the volume before the headset is plugged into the device.