See exclusions
* Excluding: RU, MD, TJ, TM, AM, AZ, UZ, BY, GE, KG, KZ
KZ x HBB DQ6S
A powerful interpretation of superior sound quality

3 Dynamic Driver Array Earphones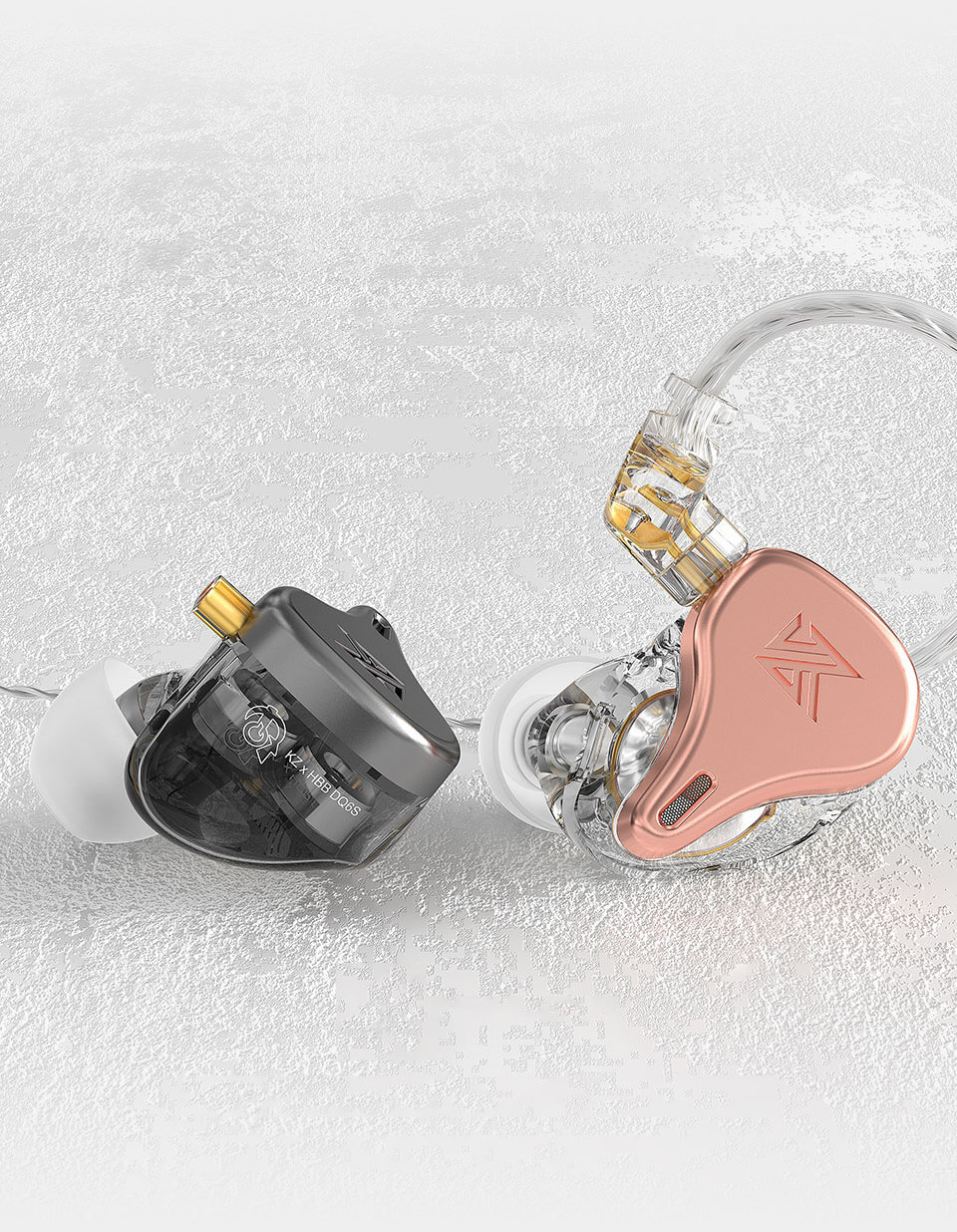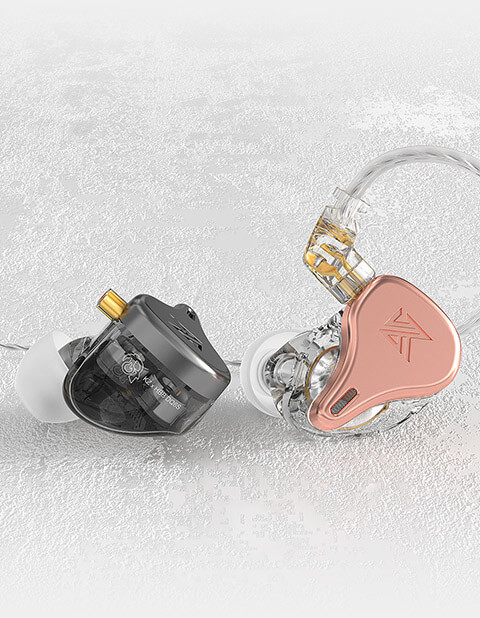 KZ x HBB DQ6S good bass Hi-Fi earphones
Strong bass / Smooth mids / Clear treble
Strong bass
Smooth mids
Clear treble
Top-level configuration with super sound quality
KZ x HBB DQ6S adopts advanced acoustic structure physical frequency division technology. A 10mm dual magnetic dynamic unit is equipped with two 6mm single magnetic dynamic units. Strong magnetic flux easily presents shocking bass and rich music details.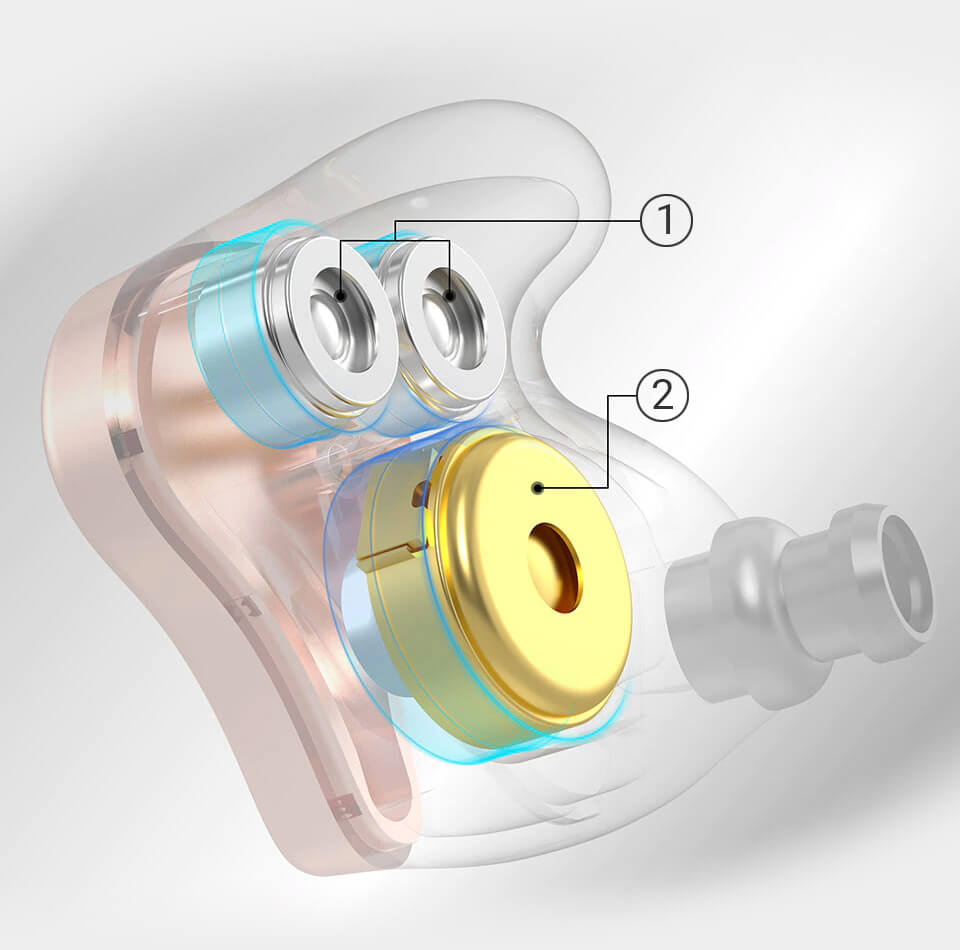 6mm single magnetic dynamic drivers
10mm dual magnetic dynamic driver
Dual magnetic dynamic driver
10mm dynamic driver unit with PET diamond molecular diaphragm, making the sound clearer. Compared with the traditional dynamic, the dual-magnetic dynamic improves the electro-acoustic conversion efficiency by 80%, bringing a wider frequency response and reproducing more musical details.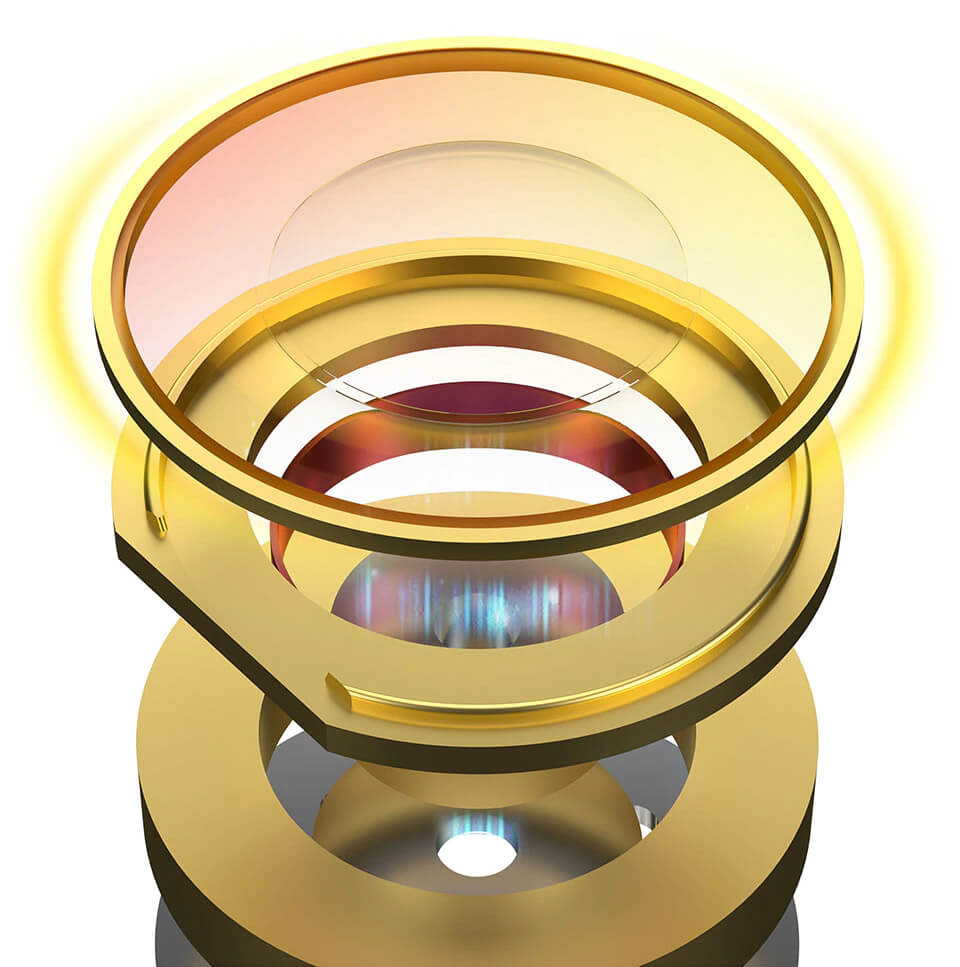 Array type dynamic high-frequency combination
6mm array type high-frequency combination can optimize the problem of insufficient high frequency of single dynamic and improve the sound field range without any adjustment, allowing you to sound immersive anytime, anywhere.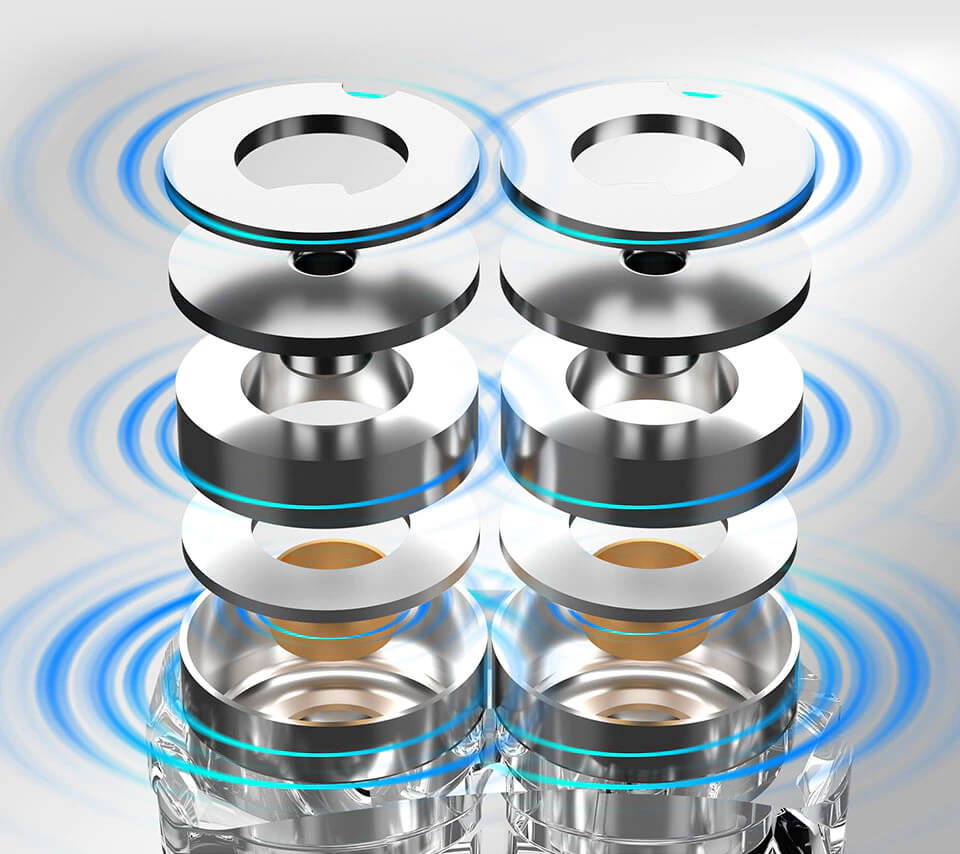 Three-frequency equalization with clear layers
Professional tuning highlights the brand's work. Enjoy Hi-Fi listening to concerts close at hand. Appearance and performance coexist - high-energy hardcore violent sound quality. Quality life, tasteful sound live.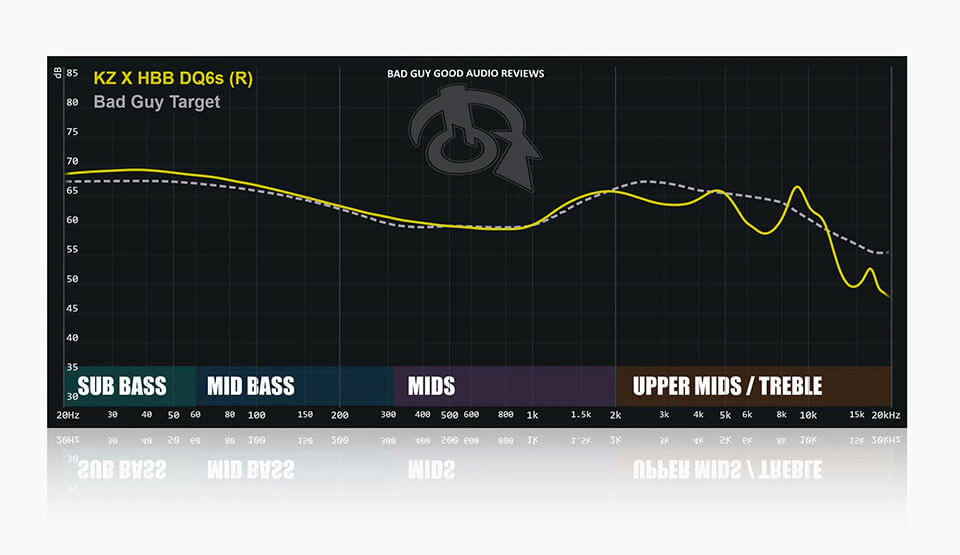 *The above data is the measured value of KZ Acoustics Laboratory. The actual use may be slightly different according to the specific situation.
Metal & transparent material
We are maintaining quality regardless of cost.
The internal professional acoustic structure is clearly visible, conquering everyone's sight with outstanding texture.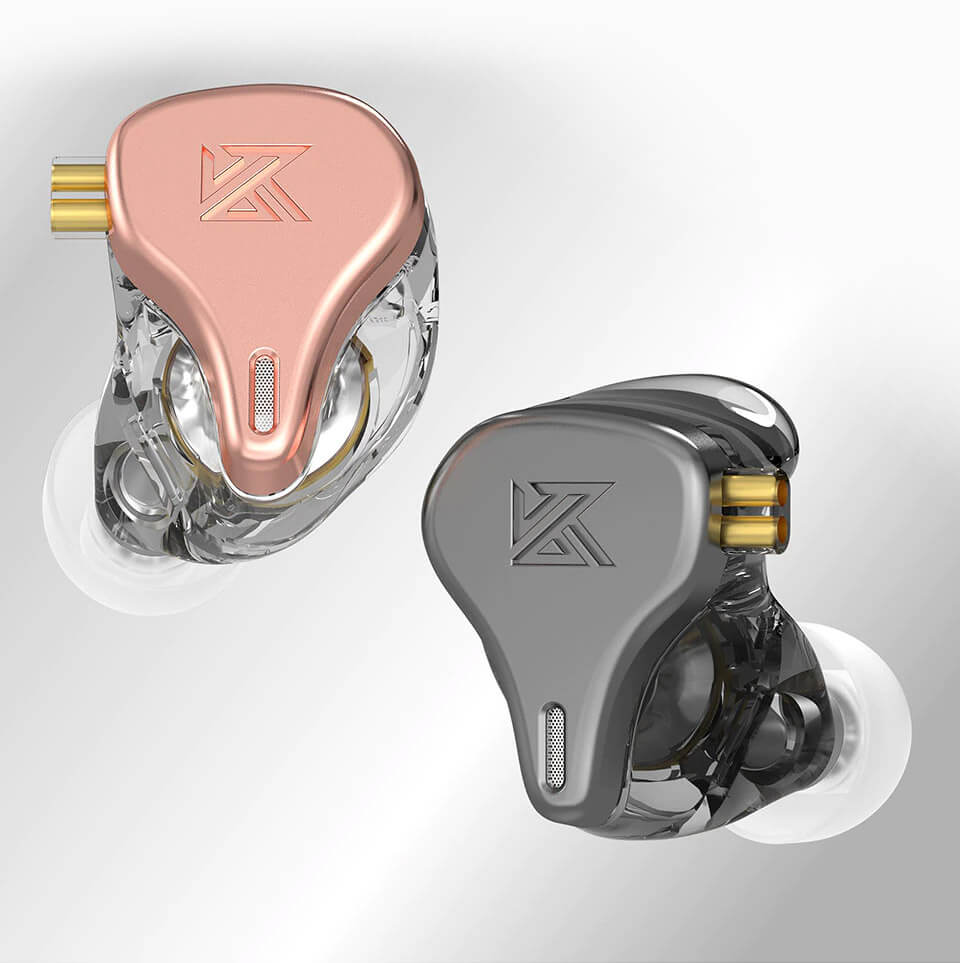 Personalized plug-in design
Bring more style to earphones
Self-developed 2PIN plug-in structure. Plug-in test life of more than 10,000 times. The plug-in life of ordinary customized earphones is only about 300-800 times.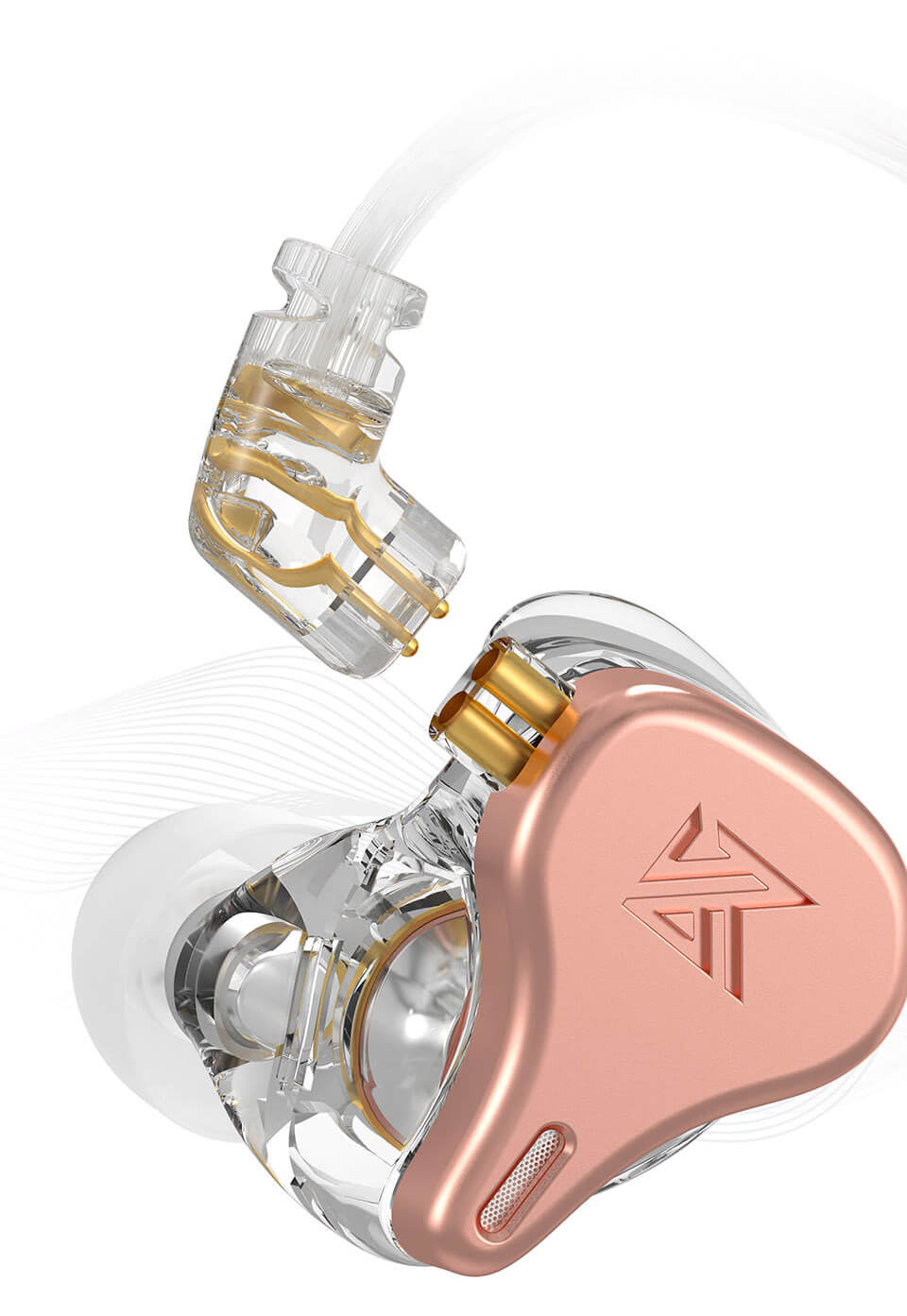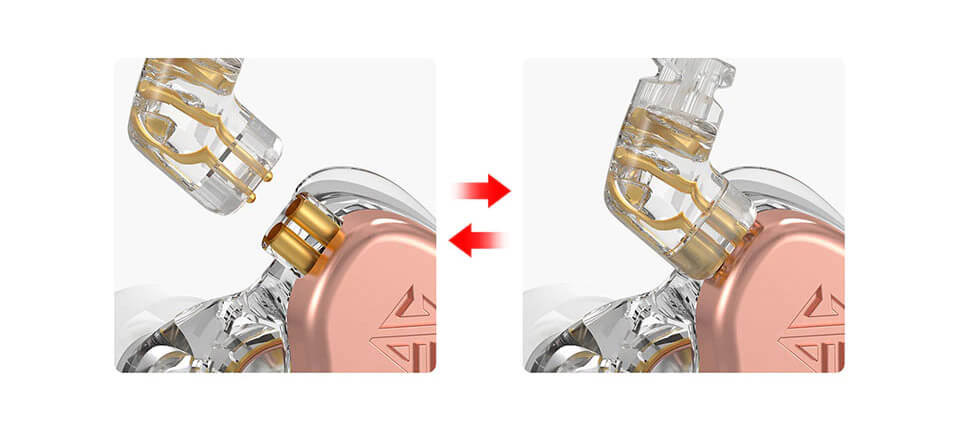 Silver-plated cable for lossless transmission
The cable is made of high-quality silver-plated oxygen-free copper - ensures lossless transmission of high definition signals. Enhance your incredible listening experience with an optional microphone version.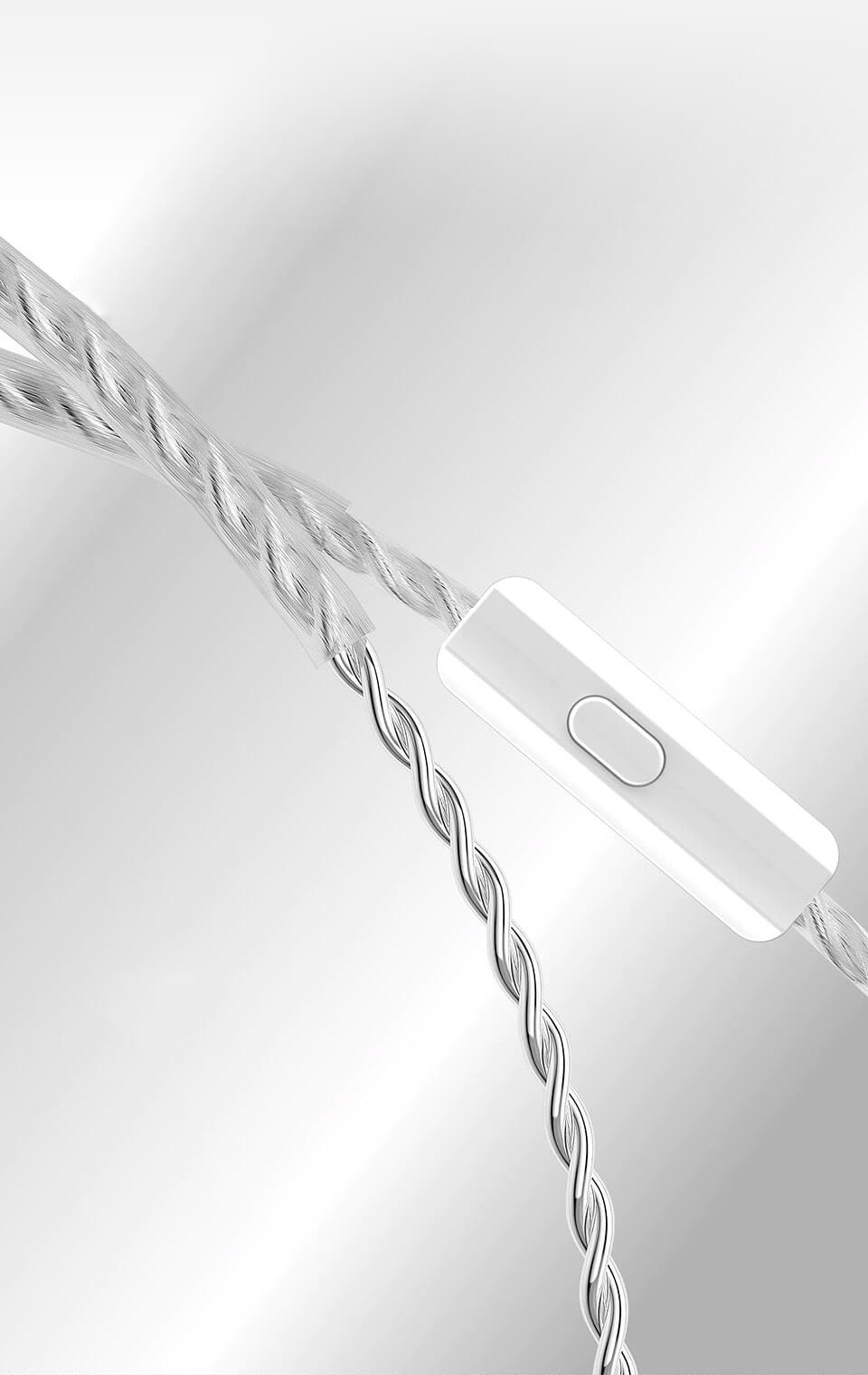 Answer the call
Short press
Hang up the call
Press again
Reject the call
Long press
Product Parameters
Rose gold, Graphite color
6mm single magnetic dynamic drivers x2, 10mm dual magnetic dynamic drivers x1