See exclusions
* Excluding: RU, MD, TJ, TM, AM, AZ, UZ, BY, GE, KG, KZ
KZ Ling Long
Open-back micro dynamic earphone

Wide sound field brings amazing sound quality

XUN-6 external magnetic dynamic unit
0.15mm Magnetic gap
4-layer thickened voice coil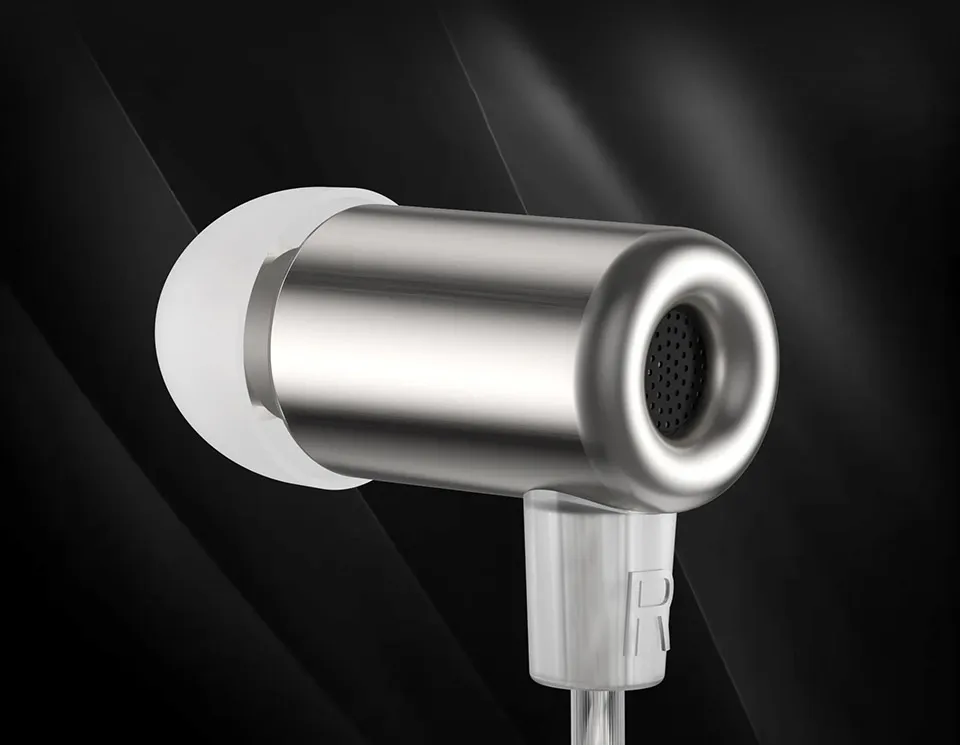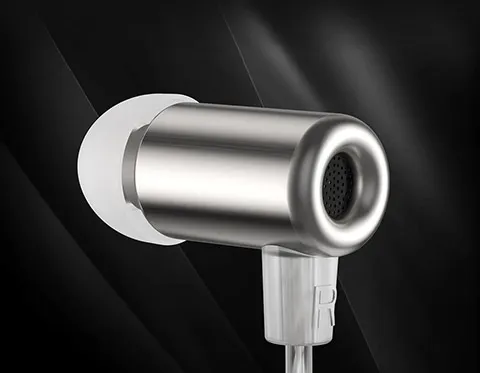 XUN-6 external magnetic dynamic unit
Bring crisp and dynamic sound quality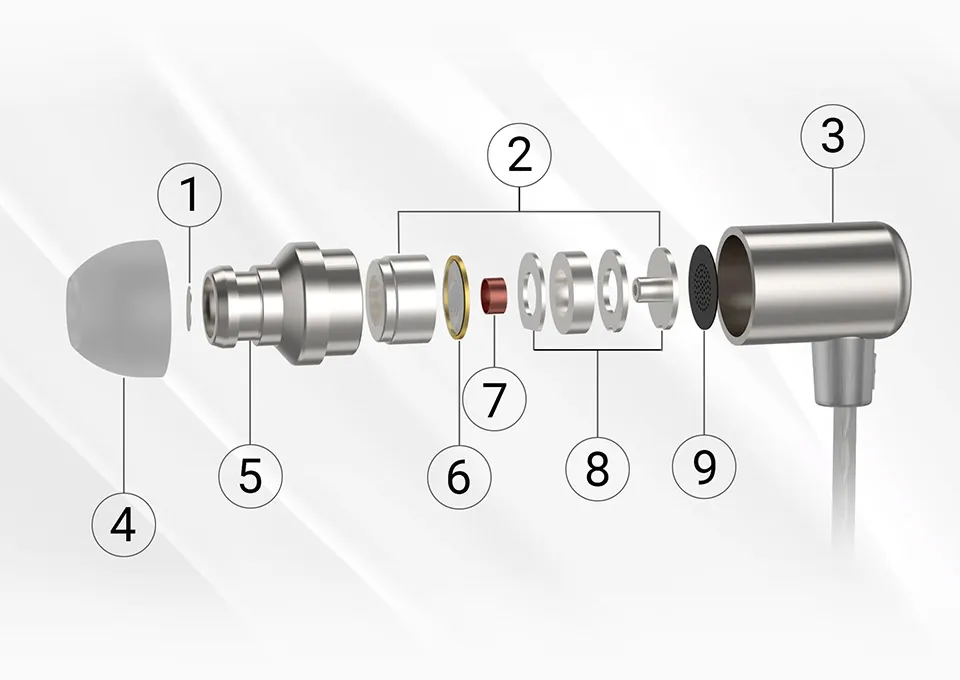 2
Magnetic circuit dynamic unit
4
Skin-friendly silicone ear tips
7
4-layer thickened voice coil
8
High-order magnetic circuit system
Delicate and compact industrial style
Like its name, KZ Ling Long adopts a minimalist aesthetic design, and the earphone chamber is made of pure aluminum alloy. Its net weight is only 18g, and it can be worn in various ways.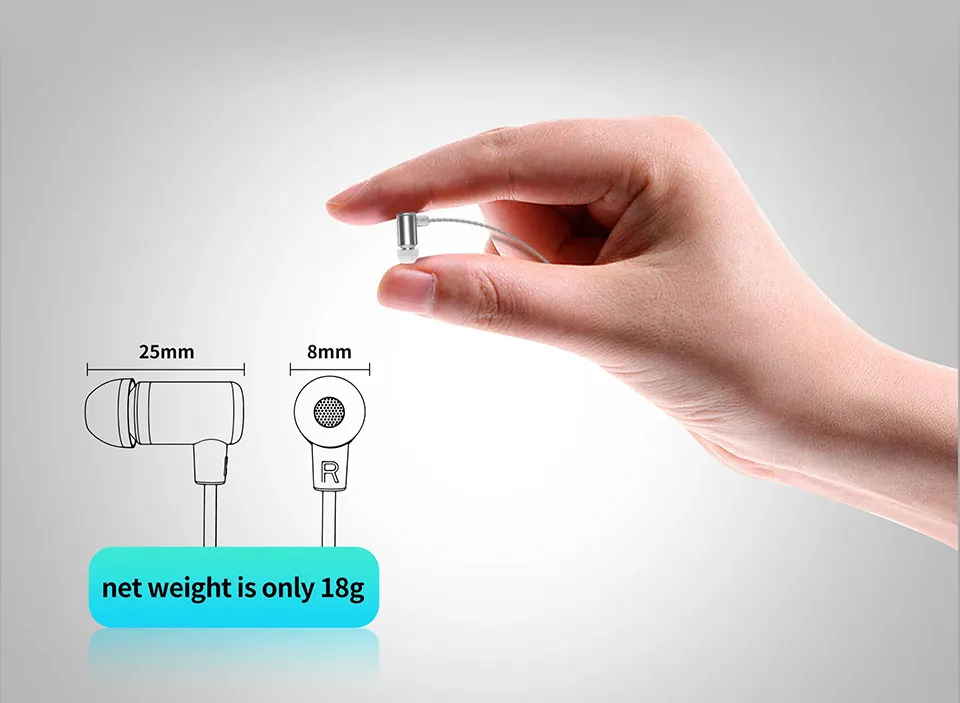 Professional open-back cavity acoustic design
Wider sound field
The precise cavity structure can control the airflow to enhance the dynamic performance of low frequency. At the same time, it can also make the voice sweet and warm, retain more details of the instrument, and form a clean and balanced sound.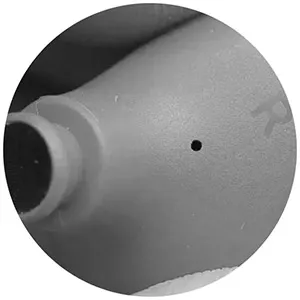 The traditional structure
The traditional pressure relief structure adjusts the chamber's internal pressure through the pressure relief hole to avoid damaging the diaphragm when the chamber's internal pressure is too high, and it helps weaken some low-frequency output. Still, this practice will distort the overall sound quality.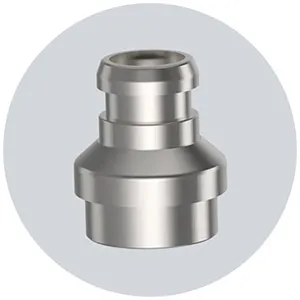 On KZ Ling Long, we optimized the new magnetic circuit structure on the XUN-6 unit. Also, we adopted an open-back chamber design, which significantly increased the air flux and flow rate, making the hearing more transparent and natural.
Amazing professional tuning
Small size hides incredible energy
Compared with the conventional-size dynamic unit, the micro-dynamic unit has an inherent structural advantage in high-frequency performance. It is easier for the micro-dynamic unit to show the UHF details vividly.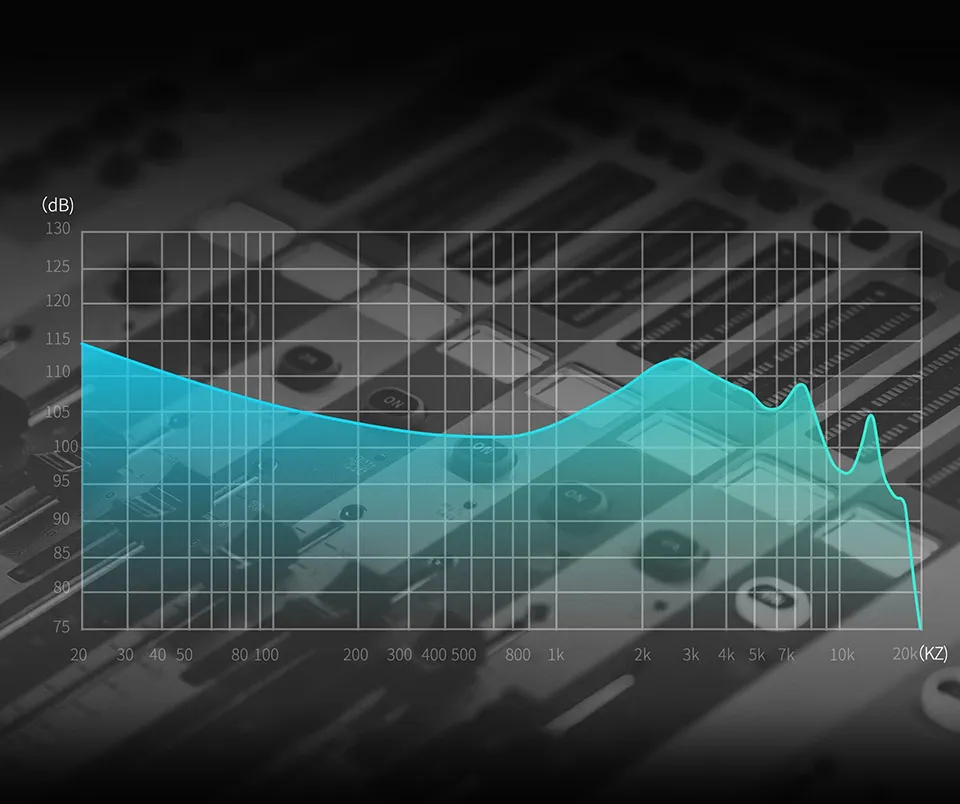 KZ Acoustics Laboratory measured the above data.
Actual use may be slightly different depending on the specific situation.
Ingenious design
Good-looking and practical
The small and light shape also effectively reduces the pain of wearing in-ear earphones, and smaller sizes can be more deeply inserted into the ear canal. The high-frequency attenuation is negligible when the nozzle is closer to the eardrum.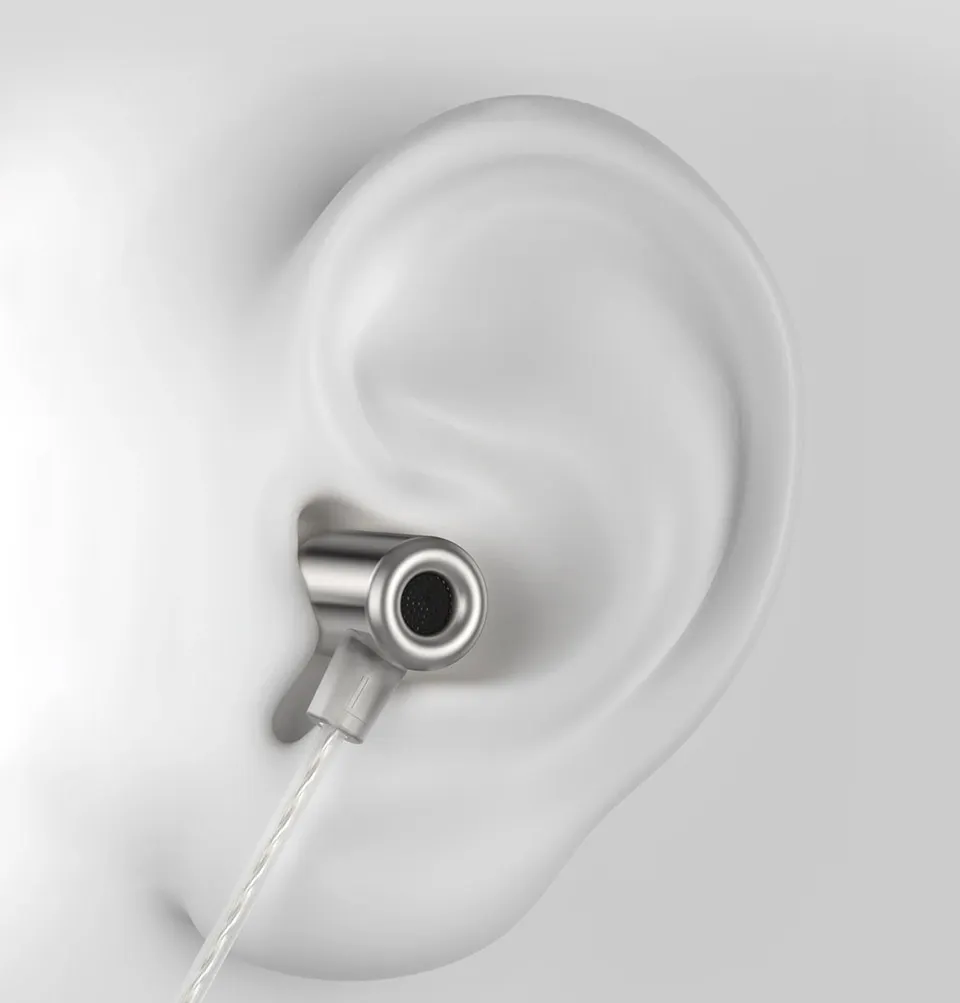 OFC silver-plated cable
Good sound comes from good materials
KZ Ling Long is equipped with high-purity oxygen-free copper flat cable, which has high signal transmission efficiency to ensure good sound quality.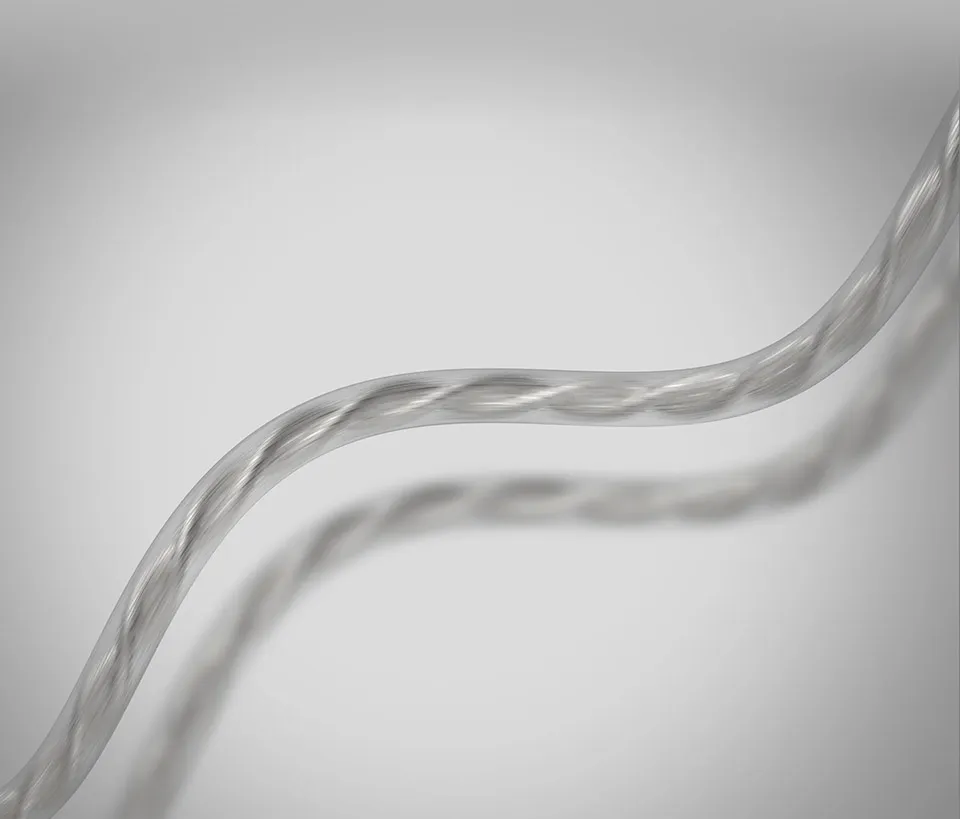 Specifications
Product model
KZ Ling Long
Cable Type
Silver-plated flat cable
Simple, practical, and environment-friendly packaging, it has been used for 10 years
We believe that products do not need to be packaged in luxury because the actual performance of products can not be presented in packaging. We advocate environmental protection, but we will not make high profits in the name of environmentalism, which has been one of the beliefs of KZ since its founding.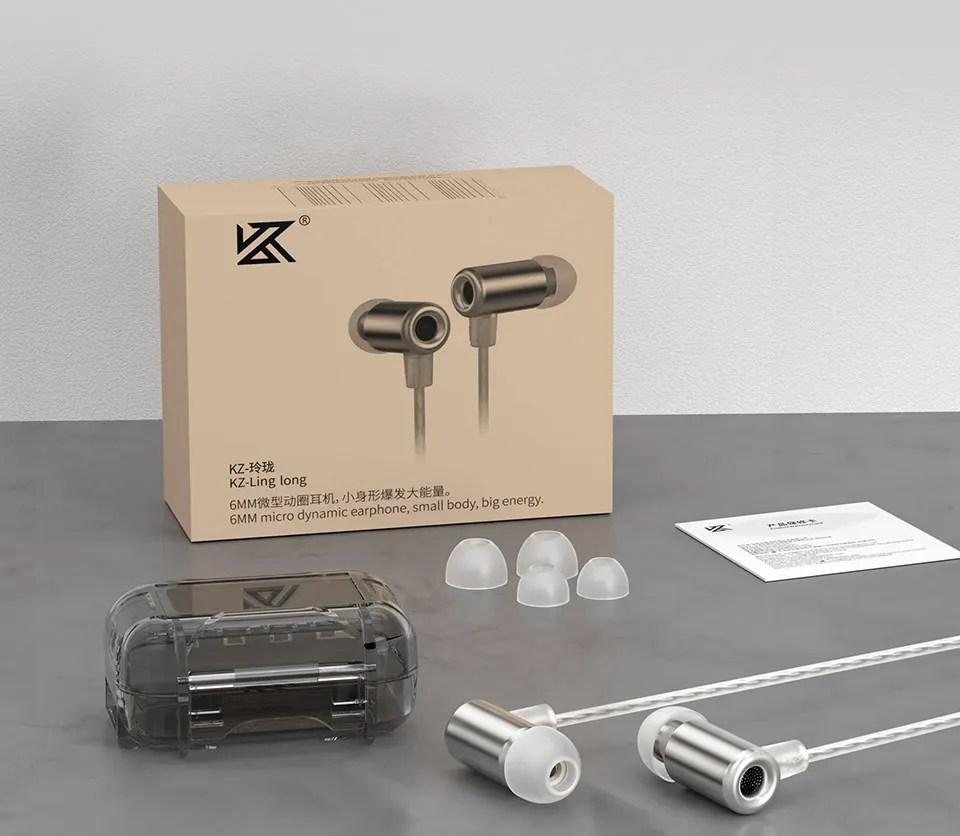 KZ Ling Long without MIC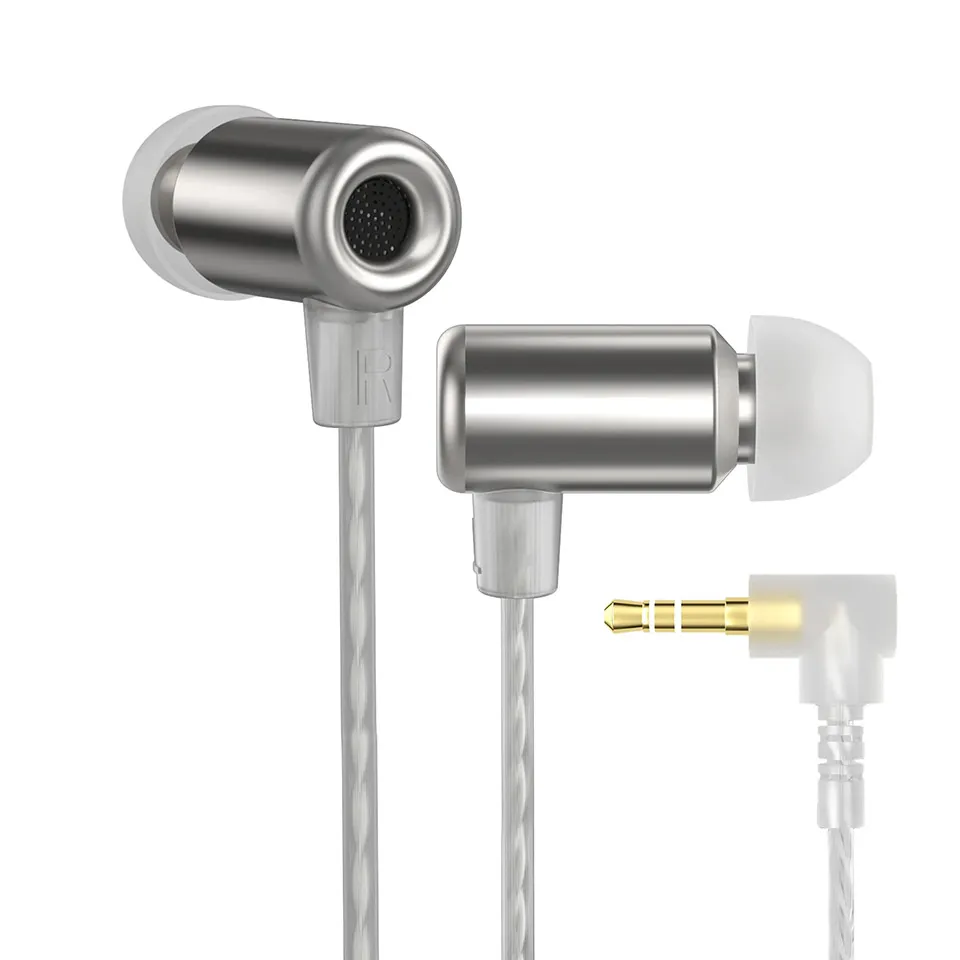 KZ Ling Long with MIC