KZ Z1
True Wireless Bluetooth Headset
"XUN" Unit

The voice of the future with the meaning of the times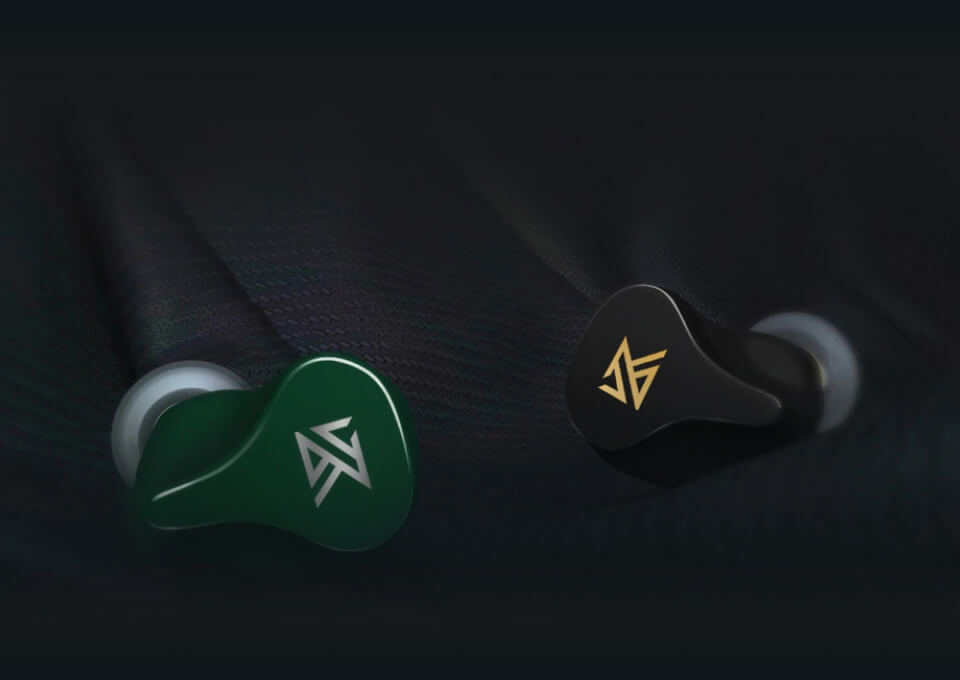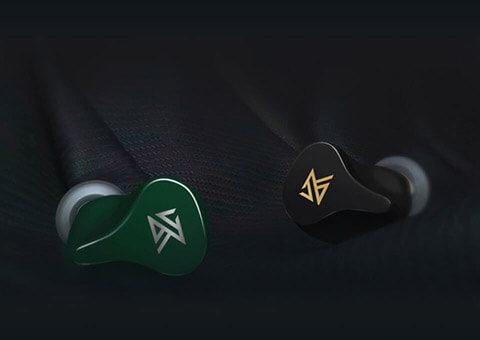 Tips
KZ Z1 is a high-level Hi-Fi positioning product. Because the sensitivity of the sound generating unit and the resolution of sound details are better than that of the traditional headphones, there are certain requirements for the playback source equipment.
For example, if there is background noise in the hardware of the playback source equipment, KZ Z1 will show the background noise more clearly. Generally, the background noise will disappear with the music playing.
Introduction of New Front-End R&D Technology
Successfully Developed a New Generation of Dynamic Unit

"XUN"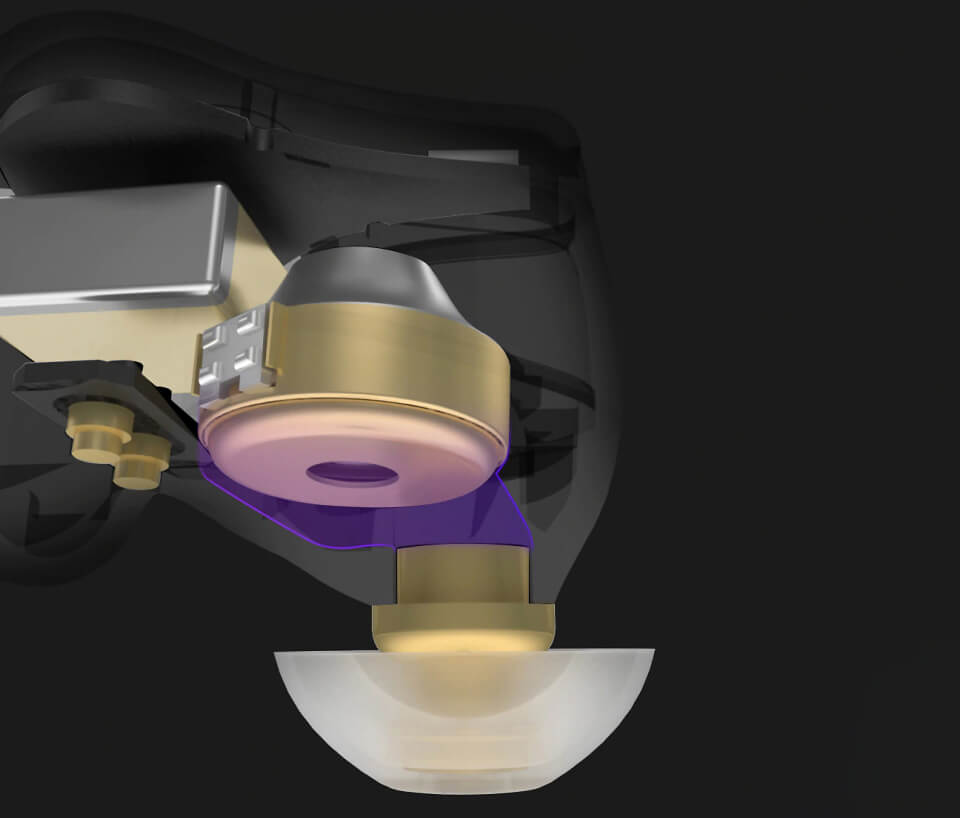 Ideal Dynamic Shape For Matching TWS Precision Cavity
Turbocharger Technology Of "XUN" Unit
Limited by technology, production and other factors, the majority of Bluetooth headsets on the market use 6mm dynamic. Relying on the creative special-shaped structure and Turbocharger technology of the "XUN" unit, it does not sacrifice the wearing comfort of the headset and does not affect the precision of other parts.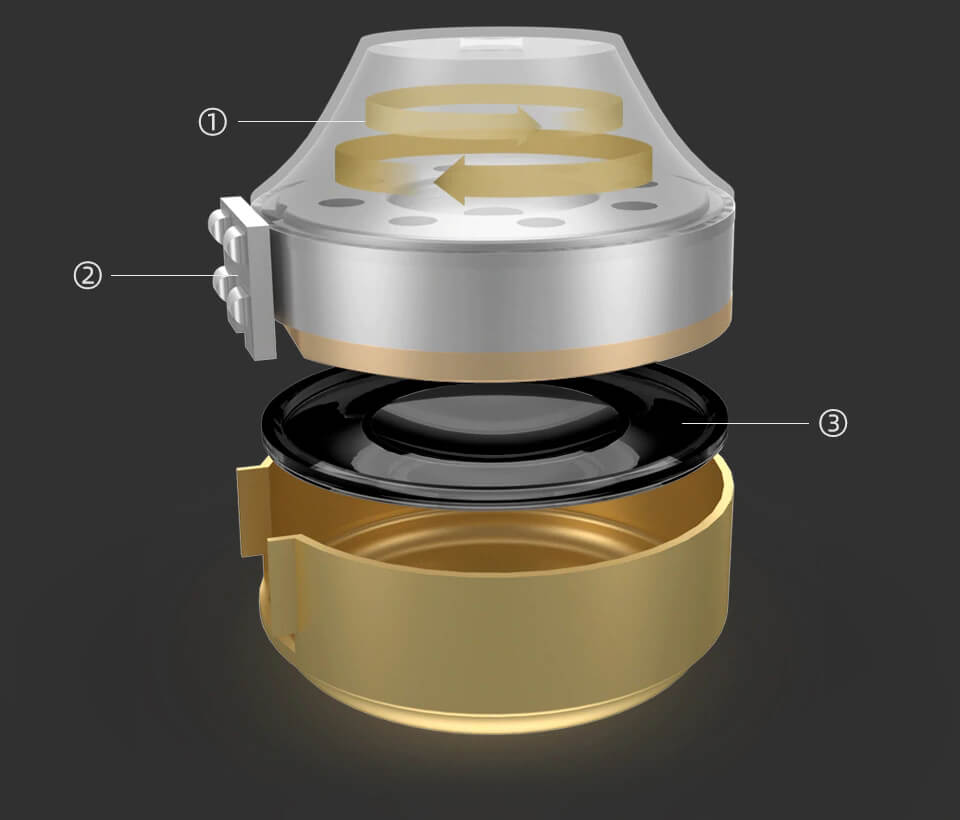 Independent shaped rear sound cavity
The function of the independent rear sound cavity is to accumulate and compress air quickly, thereby increasing the power of the moving coil, enhancing the explosive force and the performance of details. This is the essence of Turbocharger technology of the "XUN" unit.
The circuit design of the traditional dynamic easily causes short circuit and other adverse reactions in the narrow space of the Bluetooth headset. Designing the circuit on the side of the "XUN" unit can reduce the loss of sound signals and reduce the possibility of short-circuiting the headphones.
Polymer polymer diaphragm
It has good toughness and rigidity, fatigue resistance comparable to alloy materials, fast response speed as lightning, rich sound details, clear and delicate texture, and accurate restoration of details and phase.
The Excellence Of The "XUN" Unit
Can Be Seen And Heard
Compared with the ordinary dynamic Bluetooth headset, KZ Z1 has a significant improvement in three frequency data.
KZ Z1 frequency response curve
Frequency response curve of a product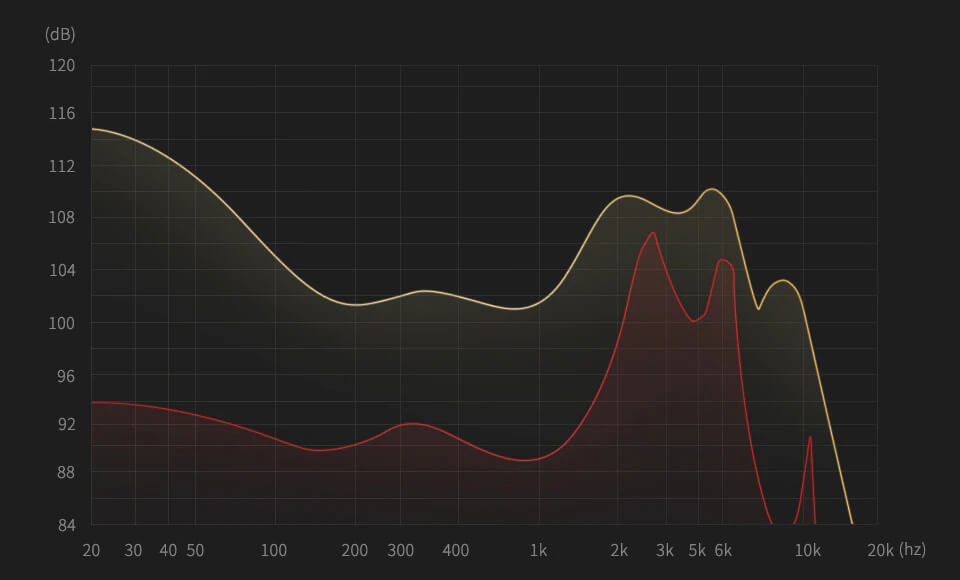 *The above data is provided by KZ laboratory, and the actual use may vary slightly according to the specific situation.
Switch to High-Performance Mode Low-Latency
Output Anytime, Anywhere To Play Games
When entering the game, tap 3 times to open the high-performance mode immediately. The operation is so simple.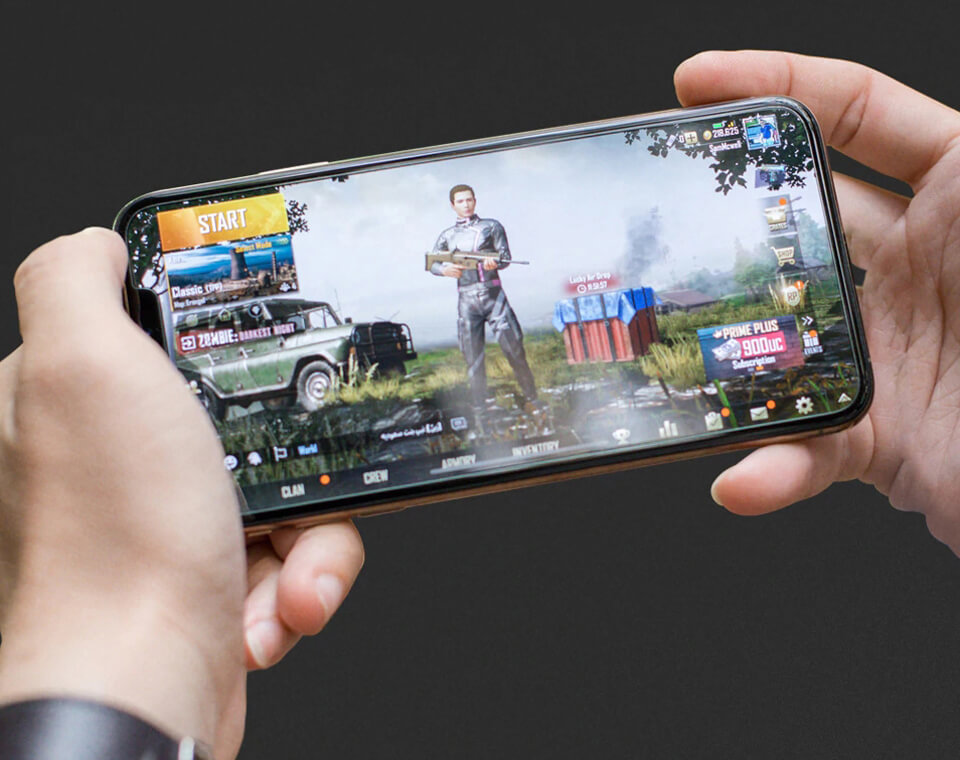 Excellent Ergonomic Design
Comfortably Matches Your Ears
5.1g Lightweight Design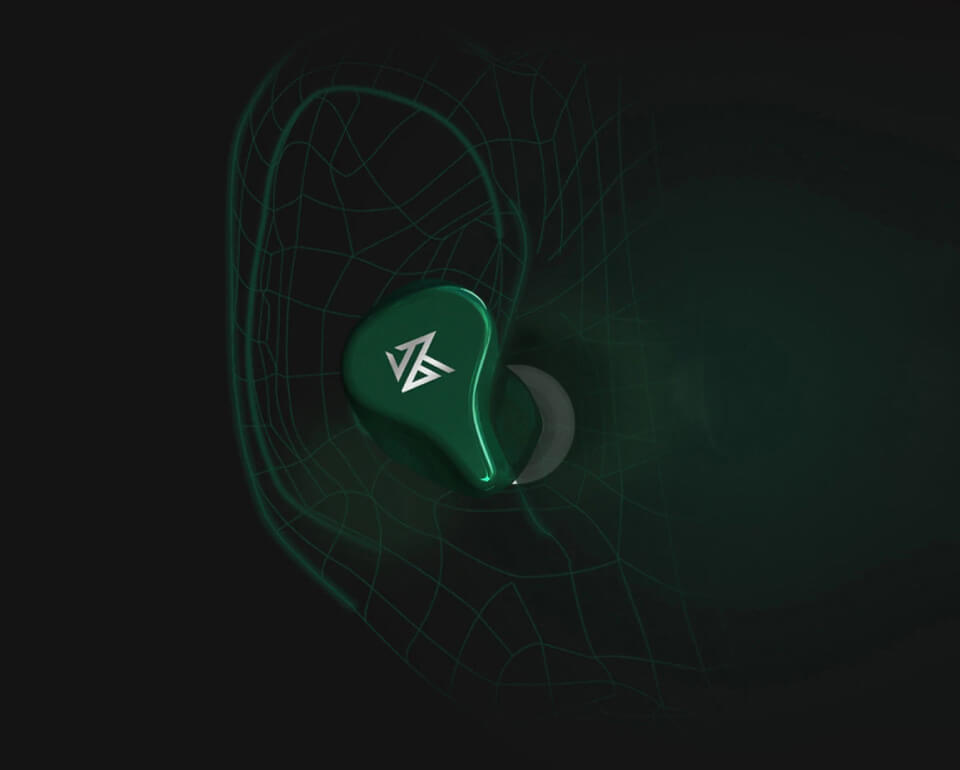 Ergonomic Physical Noise Reduction to Effectively Isolate External Noise
Through correct ergonomic wearing, it can not only improve the wearing comfort, ensure long-term wearing without swelling or pain, but also improve the overall sound insulation and noise reduction effect of headphones when they are used, effectively reduce external interference noise, and immerse yourself in music.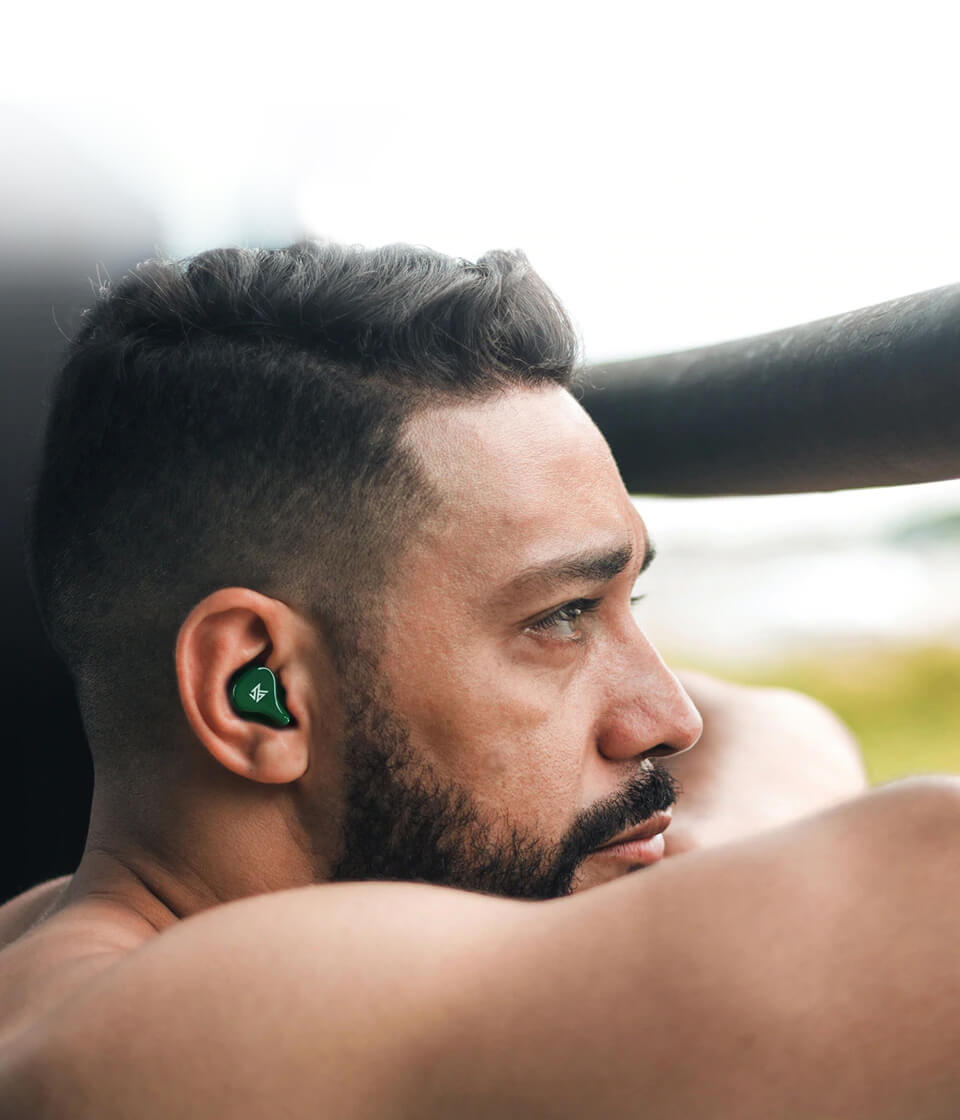 Product Specifications
Bluetooth Version:
Bluetooth 5.0
Frequency response:
20-20000Hz

Earphone weight:
10g (both ears)
Headset power:
30mAh (single ear)
Charging bin power:
400mAh
Unit configuration:
100 double magnetic double cavity XUN dynamic unit