Global
$3 OFF $25
Сode: KZMAY3
Global
$0 OFF $00
code ---
Global
$0 OFF $00
code ---
Global
$0 OFF $00
code ---
Global
$0 OFF $00
code ---
See exclusions
* Excluding: RU, MD, TJ, TM, AM, AZ, UZ, BY, GE, KG, KZ

KZ ASF
10-unit balanced armature earphone
Following the flagship professional style, equipped with a new generation of the efficiently balanced armature.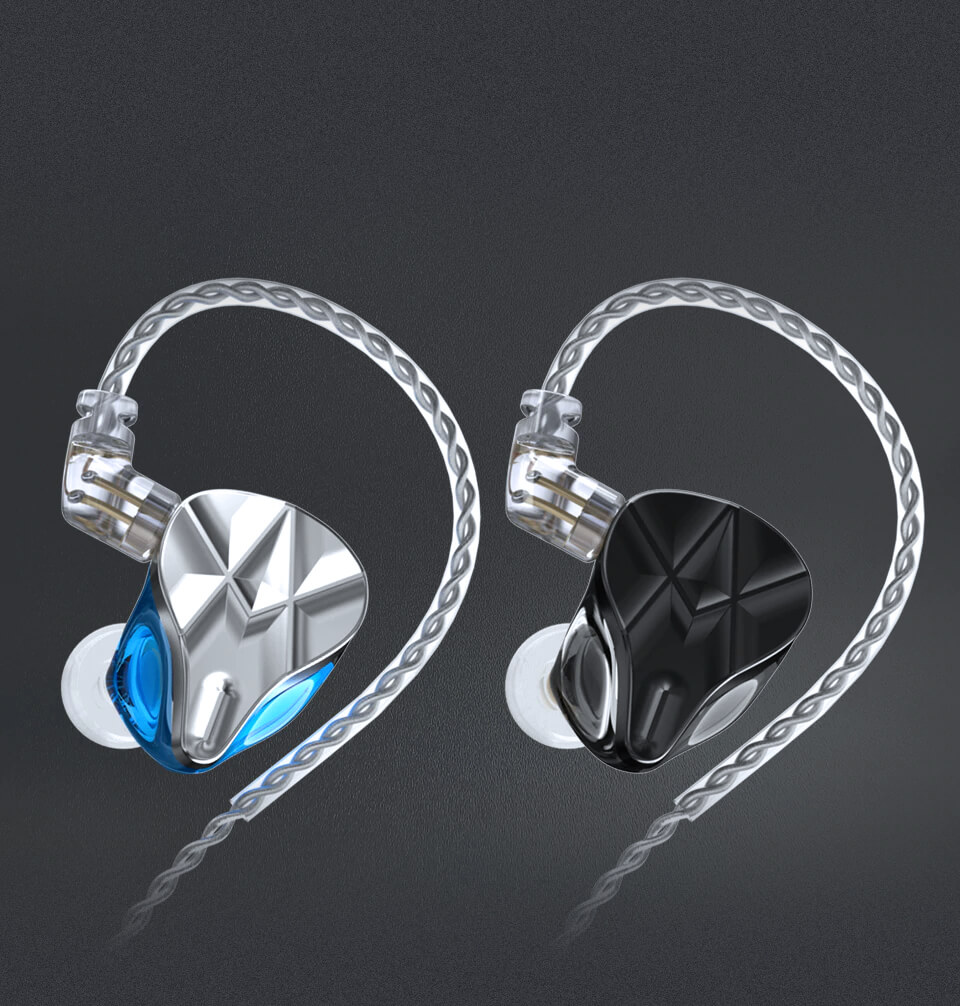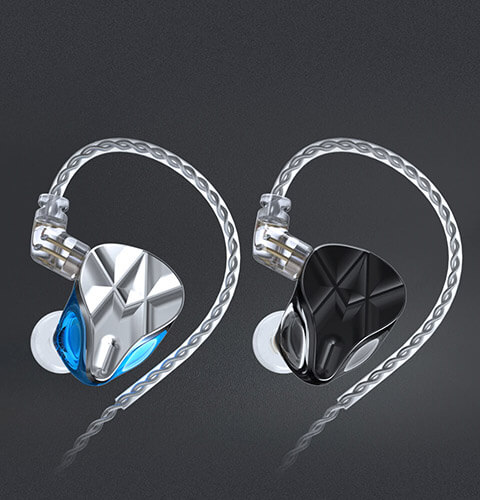 Marketing, just the icing on the cake
R&D is the focus of the product Professional 5 balanced armature acoustic structure
The KZ ASF HiFi configuration of single side 5 unit balanced armature is displayed, fearless for comparison.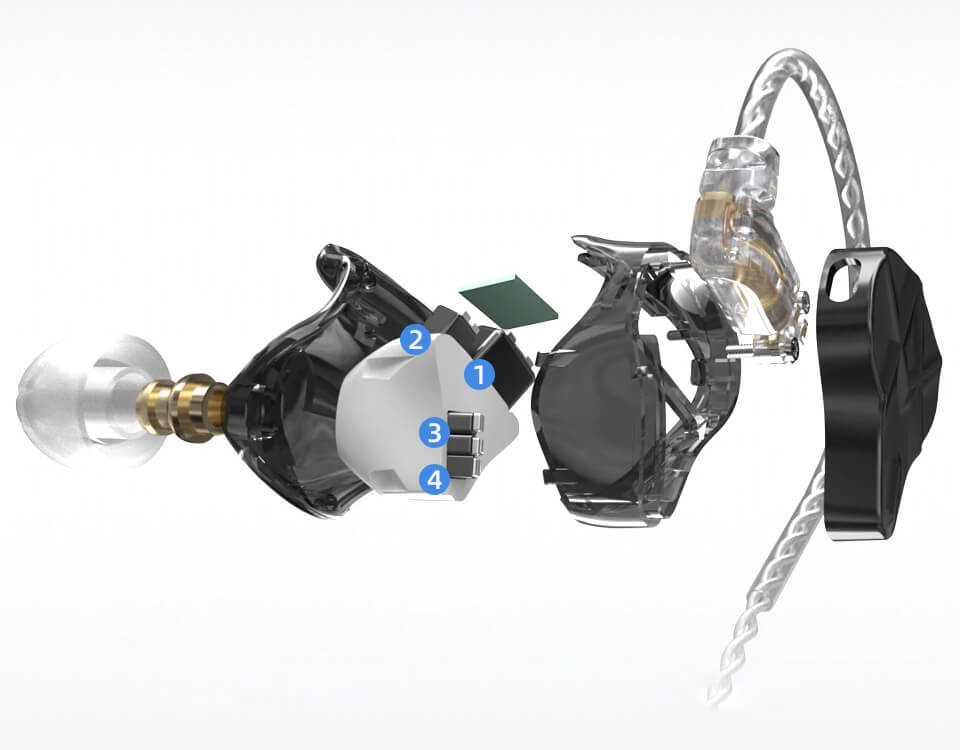 31736s
Mid & high-frequency BA
Let the music details return to purity
Condensing 10 years of acoustic experience, specializing in the development of a new generation of moving iron units
Unlike the balanced armature in the market, KZ ASF has brand-new acoustic technology from the inside to the outside. It has a broader diaphragm and a more powerful vibration, ensuring the sound quality's rich details and full dynamics. Every small detail change is responsible for quality.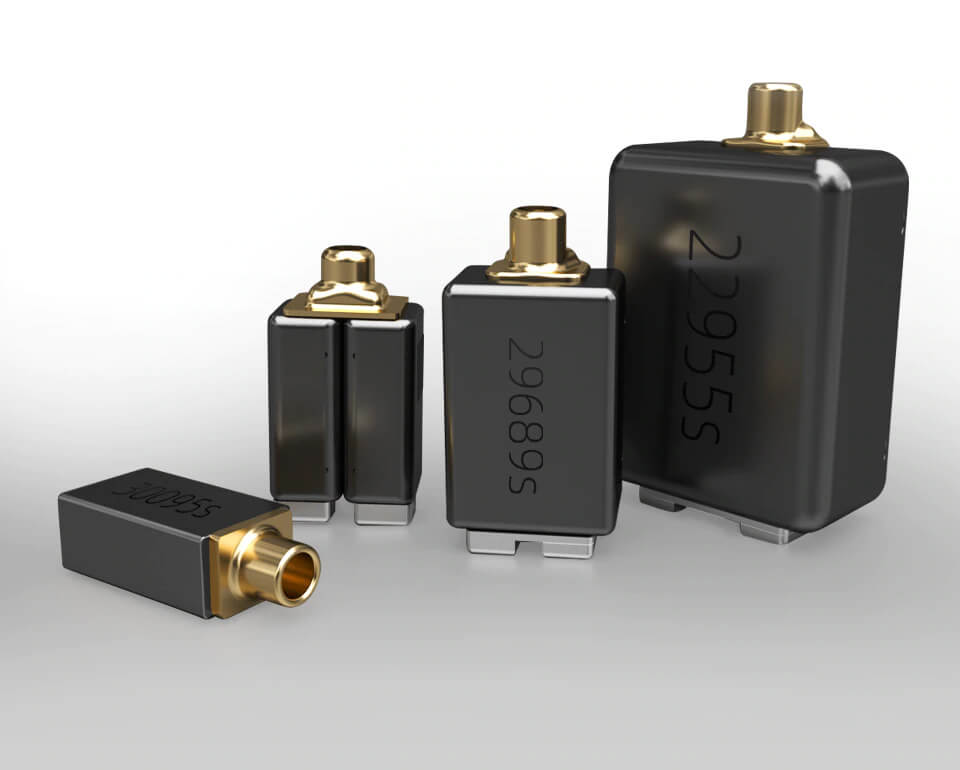 Excellent low-frequency texture and the stronger response of dynamic
Based on the stability of the moving iron structure, the back hole design enhances the low-frequency capability
It allows the diaphragm to vibrate more freely than a conventional closed balanced armature unit. At the same time, it can better control distortion than an available low-frequency unit.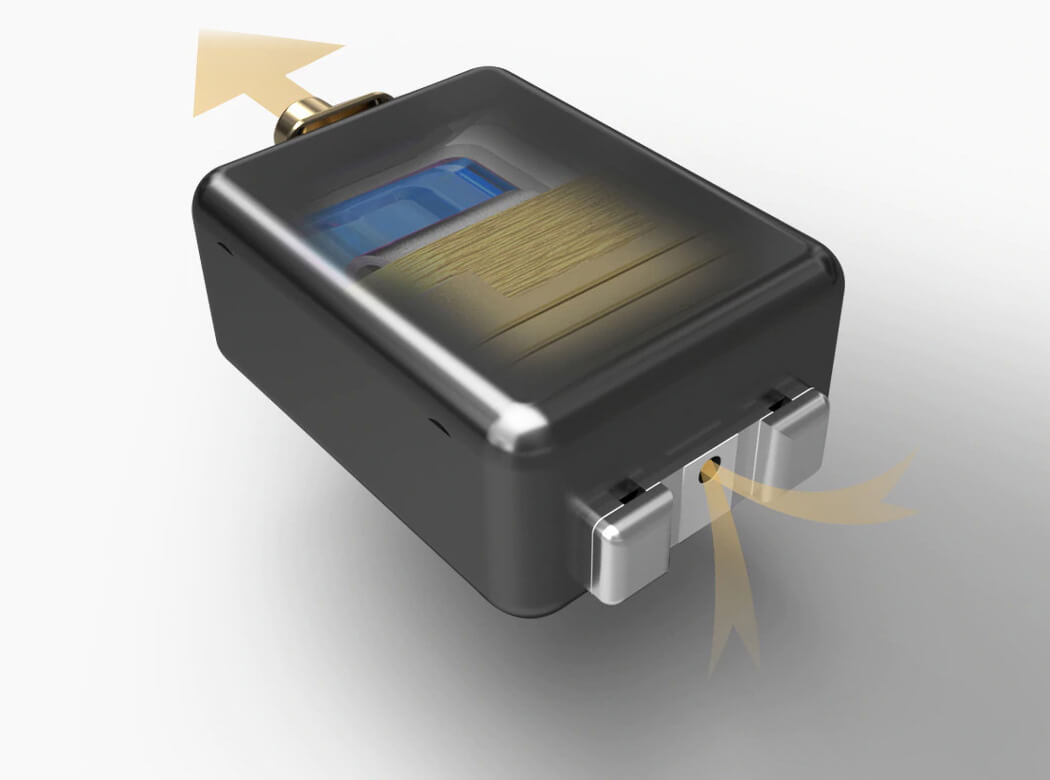 The medium frequency, which has not been taken seriously for a long time, is the basis of sound
PCB integrated tuning circuit is balanced and genuinely presents a new style
From the user's sense of hearing, professional-grade sound quality adjustments are carried out, and the mid-frequency performance is strengthened. The frequency response range of 10Hz-40000Hz can listen to the loud sound field, clear human voice, and pure music.

*Due to factors such as measurement environment and temperature, it is normal if there are slight tolerances on product parameters.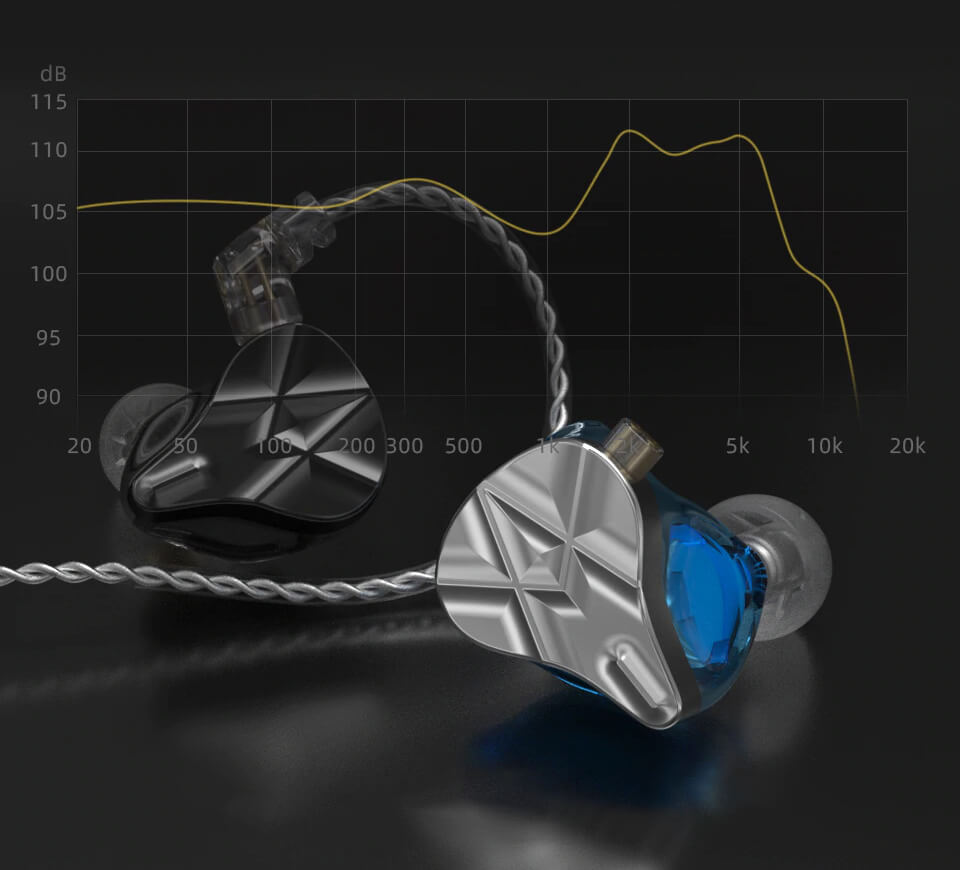 Durable metal Aesthetics
With colorful resin cavity
The strong zinc metal shell and the imported resin cavity can restrain unnecessary vibration. Light and shadow are flowing to meet the needs of wearing comfort and visual enjoyment.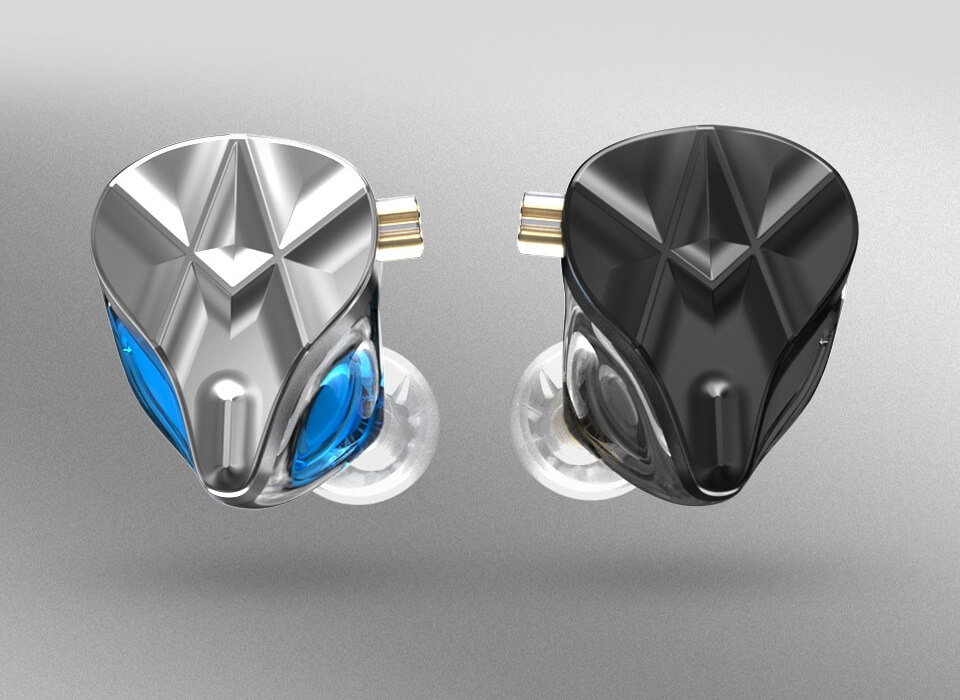 Standard 100-core transparent silver-plated wire blessing mid and high-frequency texture performance
Professional headphones like a KZ ASF should be equipped with HiFi cables to improve sound transparency, separation, sound field, etc., and reduce loss and distortion in signal.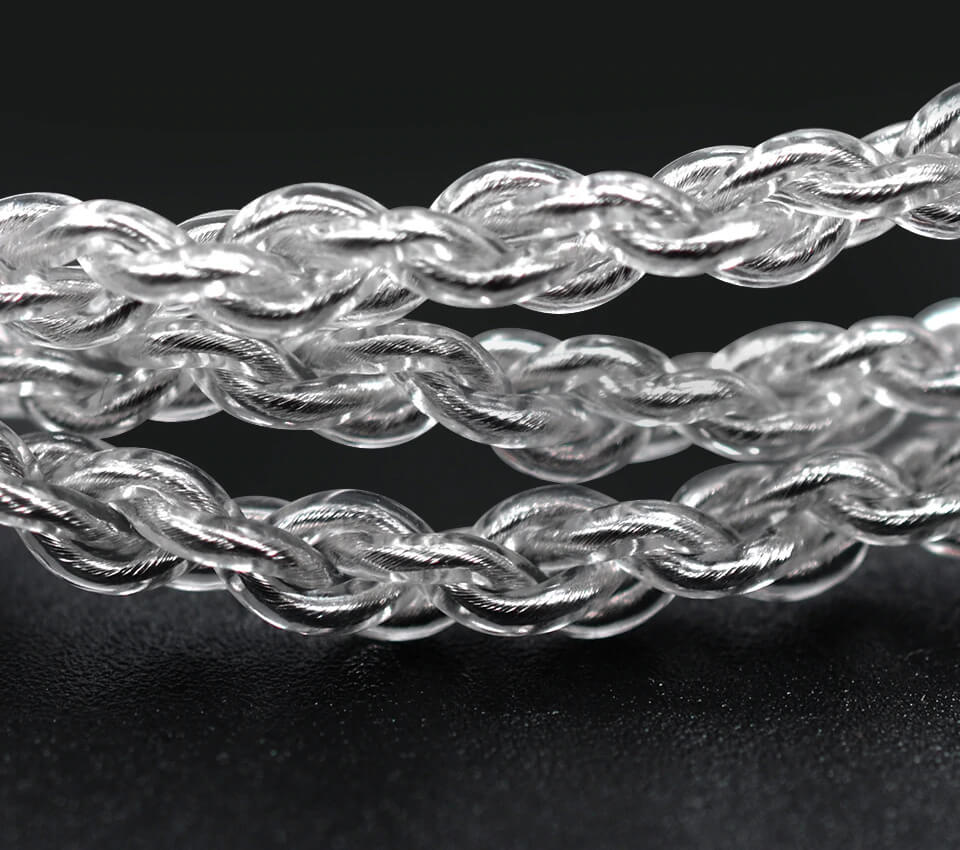 Highlight a comfortable noise isolation experience
Design from the perspective of ergonomics
Even in a boisterous environment, faint sound details can be heard clearly. The in-ear special-shaped structure meets daily noise isolation needs and enhances wearing comfort.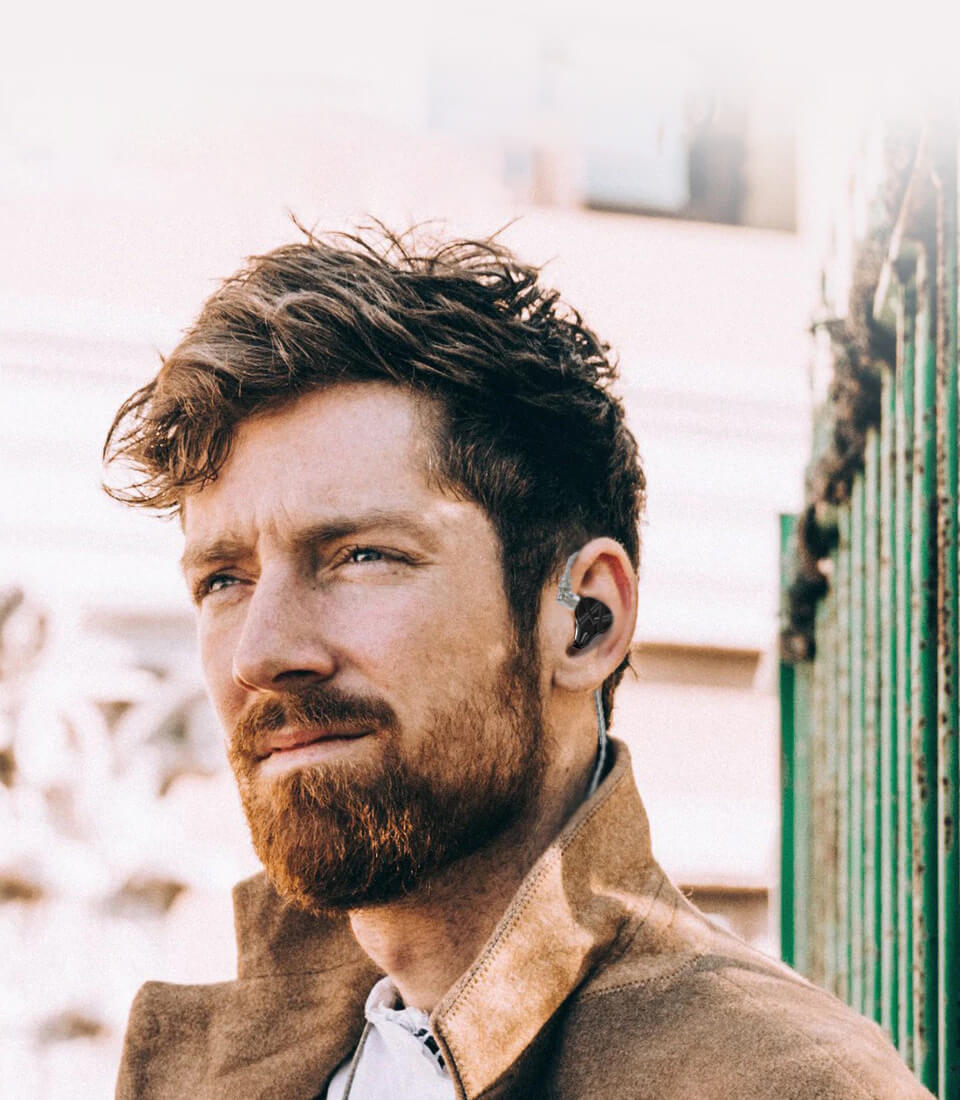 0.75mm gold-plated connector
Add more extended functions to the earphone
Support to replace the wire with the Bluetooth module and turn KZ ASF into a Bluetooth headset.
The Bluetooth module and upgrade cable need to be purchased separately.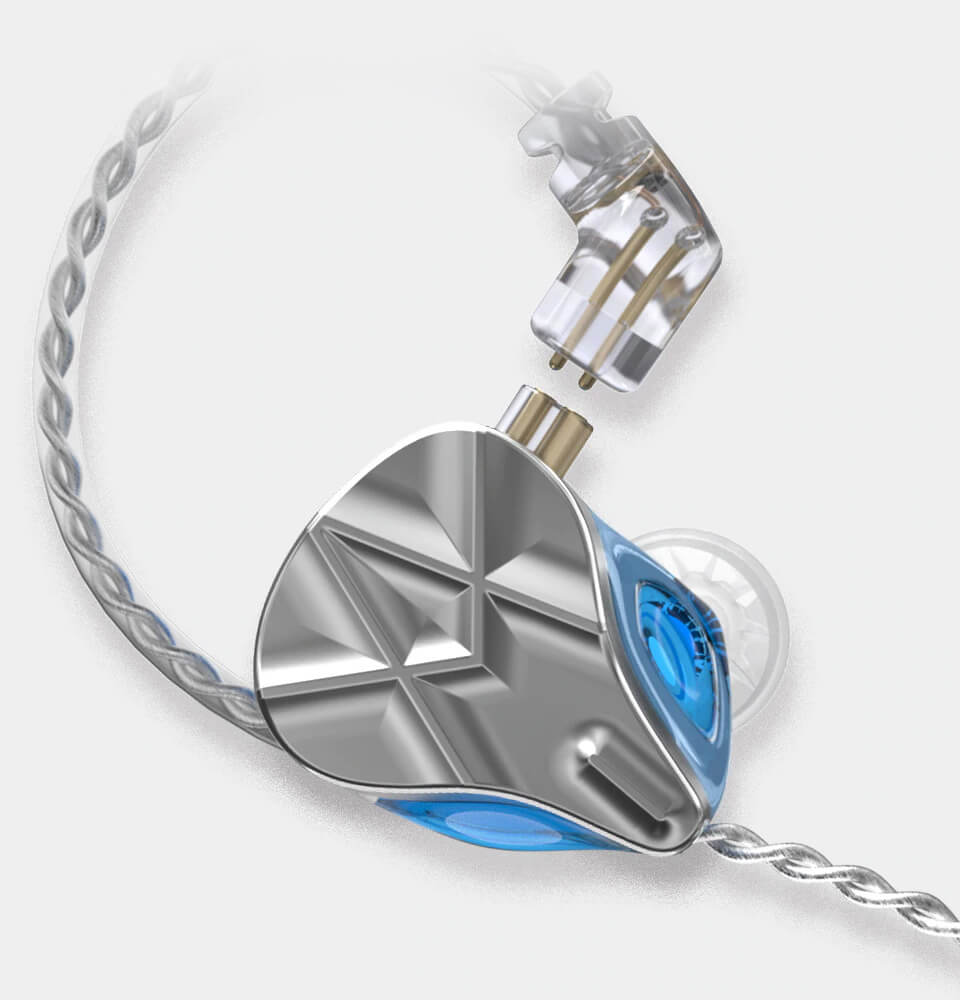 Customized dual capacitor MIC
Support music/call function
Widely compatible with most brands of mobile phones, one-key control of multiple functions.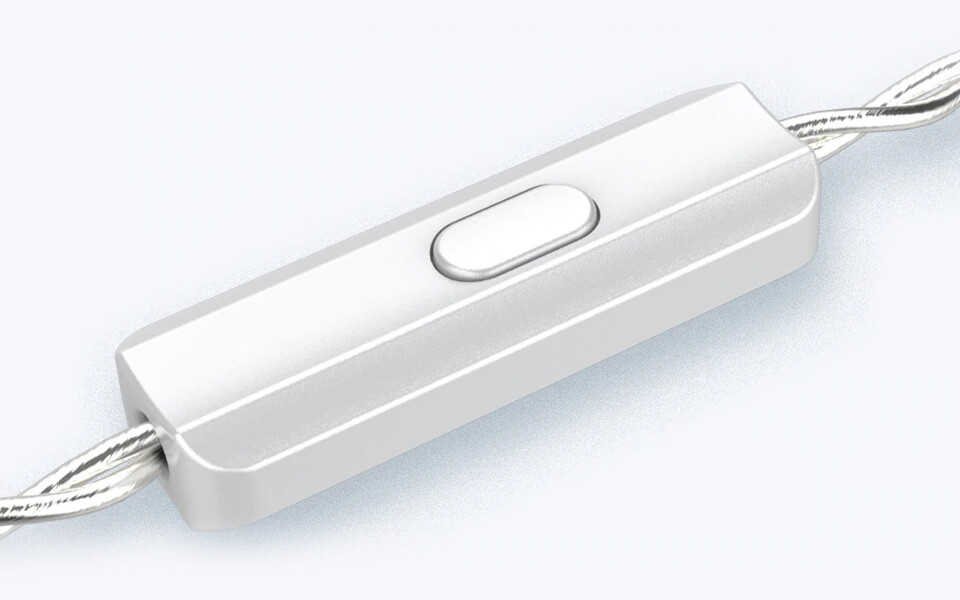 Previous Song
Even Press Three Times
Next Song
Press Two Times
Specifications
Wire control:
No Mic/With Mic
Unit type:
22955s BA*1
29689s BA*1
31736s BA*2
30095 BA*1
*Due to factors such as measurement environment and temperature, it is normal if there are slight tolerances on product parameters.